Music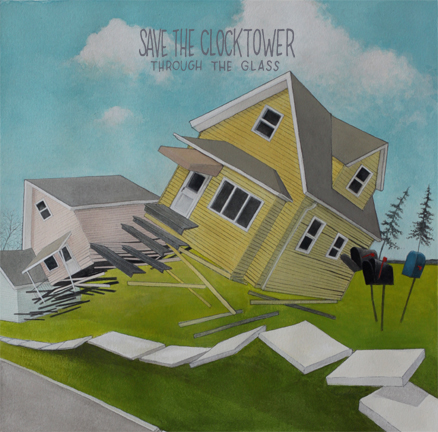 Through the Glass Save the Clocktower
Release Date: Jul 03, 12
1
2
3
4
5
6
7
8
9
10
Following up last year's album Carousel, Chicago band Save the Clocktower make a quick return with Through the Glass. Their sophomore effort is more straight forward, but with the same synth, atmospheric sensibilities. The opening track, "Really Wanna Say" is a fine example of the succinct and dancey style that forms the Clocktower sound. Their element of funk and electronica never goes beyond the recipe. And as far as the lyrical content, the lads seem to be a bit more serious. Serious may be too serious of a word. How about more learned from experience. "Like That" also has that tone, firmness to it.
One of the interesting things about Through the Glass is that the first half of the album titles reflect the tightness of tone and neat creativity of the songs. In addition to the first two tracks, there's "I Know I'd Feel the Same," "Away," "It Happens," and "Better Than Ever," featuring Genevieve Schatz of Company of Thieves, who melds perfectly with Clocktower. And near the end, as the album becomes more spacey and exotic, the song titles become more ambiguous: "Tunnels In Time, Through The Glass," etc. It's worth noting, as it shows how magic coincidence works it's way into the creative process.
"Away" is one of the standout songs on the album, with its dancing groove and slick lyrical delivery. Through the Glass keeps momentum with the melodic and airy "It Happens." "What If?" is the only weak spot on the album. There's just too much going on in comparison to the other songs, and the singing feels a bit contrived. It's an okay song, just doesn't really fit into the context.
And if there were any other criticism one could make is that the song "Tunnels In Time" isn't long enough. As "What If?" has too much going on in it, "Tunnels In Time" is layered to perfection. It goes into warp drive quietly, but not without notice. Surely, this should be a highlight when these songs are played live. The title track veers into a different direction, but sonically, it fits almost like an interlude before the mellow closer, "Feeling." And something about their music makes one wish all of Clocktower's albums were released in the summer.