Music
Company of Thieves share first song from new album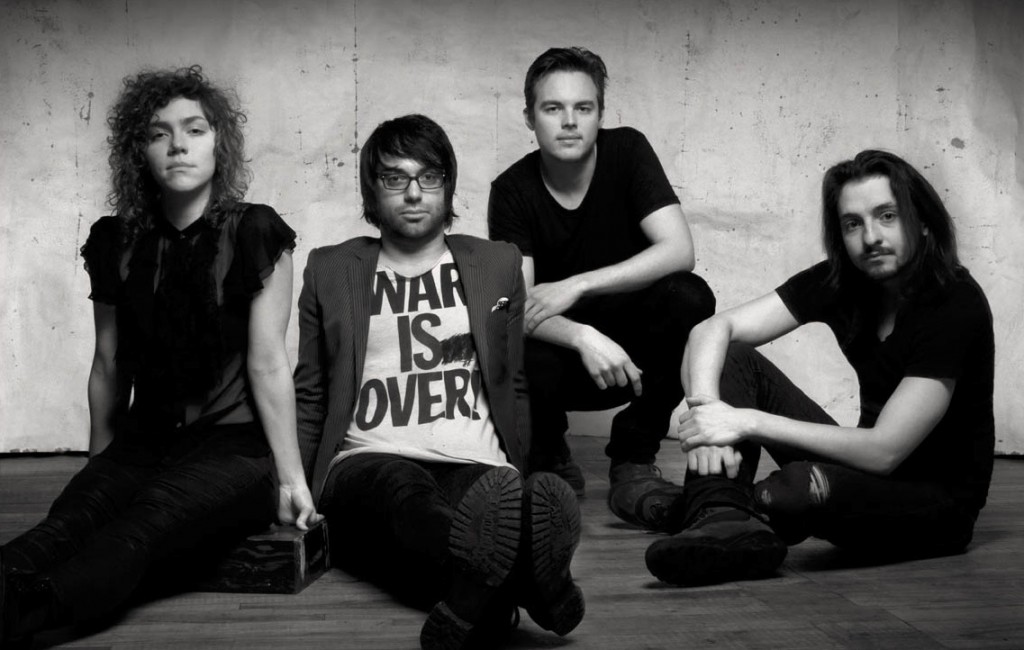 It's been three years since Company of Thieves released Ordinary Riches, the album that took the band from the Midwest admiration and shot them into national recognition. While the band kept themselves busy with touring and festival dates, they were furiously writing their new album. Now their follow-up Running From a Gamble is ready to break onto the scene, with it's official release May 17 on Wind-up Records.
Lead singer Genevieve Schatz and guitar player Marc Walloch wrote the bulk of Running From a Gamble. "The album is a coming of age adventure about the mysterious, passionate and painful transition from dependence and enchantment to autonomy and awareness," said Schatz about their new work. The band is offering the track "Modern Waste" to fans as a free download. Schatz's voice permeates through the track, her strong vocals inter-playing with synthesizers and tambourine hits. It's just as frenetic as the songs feature on Ordinary Riches, but with a couple of new twists that fans would appreciate.
Download "Modern Waste" here, or stream the track below. Company of Thieves starts a short, month-long tour tomorrow with the Whigs. All tour dates are with the Whigs, with the exception of June 26.
04/05 – Greensboro, NC – The Blind Tiger
04/06 – Norfolk, VA – The Jewish Mother Backstage
04/07 – Richmond, VA – Capital Ale House
04/13 – Charleston, SC – The Pour House
04/14 – Charlotte, NC – Neighborhood Theater
04/15 – Whitesburg, KY – Summit City Lounge
04/17 – Wilmington, NC – The Soapbox
04/25 – Memphis, TN – Hi Tone Café
04/26 – Fayetteville, AR – George's Majestic Lounge
04/27 – St. Louis, MO – Off Broadway Nightclub
04/28 – Indianapolis, IN – Radio Radio
04/29 – Iowa City, IA – Blue Moose Tap House
04/30 – Kansas City, MO – The Riot Room
05/01 – Tulsa, OK – The Marquee
06/26 – Highland Park, IL – Ravinia Festival (w/ Daryl Hall, John Oates)
Media
Audio clip: Adobe Flash Player (version 9 or above) is required to play this audio clip. Download the latest version here. You also need to have JavaScript enabled in your browser.
Audio clip: Adobe Flash Player (version 9 or above) is required to play this audio clip. Download the latest version here. You also need to have JavaScript enabled in your browser.