Reviews
Company of Thieves return with a safe bet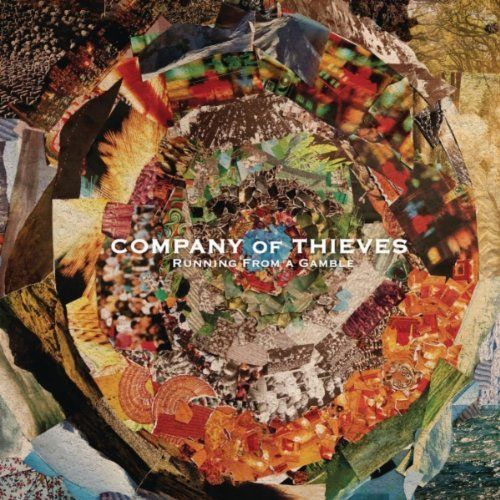 Running From a Gamble Company of Thieves
Release Date: May 17, 11
1
2
3
4
5
6
7
8
9
10
Company of Thieves has stolen much of the Chicago spotlight in the few years that they've been around. Their 'Oscar Wilde' single won the 2007 New York Songwriter's Circle Contest, and their debut album, Ordinary Riches, debuted on Billboard's Heatseekers Chart at #5. Their sophomore effort is Running From a Gamble, also to be released on Wind-Up Records.
It may be a neat experiment to place lead singer, Genevieve Schatz, in the center of a hurricane and record her voice from there. Because it is just so powerful that out of the storm, her voice would carry the same impact. And it not just that she's loud, but she carries a solid tune from start to finish. She does this with passion. She does this with a band behind her that brings an enormous amount of talent and energy. Even in the "Intro," which seems to be a down tempo start, there's the sense that Schatz can't wait to belt out.
As for the content of the songs, they're written with heartbreak, conflict and struggle, the need to fight on. Absent is the theme of bitterness, no negative angles per se—at least not without being put into the context of marching on. "Never Come Back," a break up song, slows the tempo a bit and builds to an emotional climb. The keyboard melodies stand out on this track, as well as the drumming. "Nothing's In the Flowers" may have the best melody on the album. When Schatz isn't shattering everything around her with her voice, she paints the walls with it. And while she dominates these songs, there's a fine balance between her and the instrumentation. Gorgeous.
How these break up songs manage to not become cliché must be in their pacing and in the clever lyrics. On the song "Death of Communication": We fight because it feels good to wonder why our lives are happening. Another reason is that the songs don't get preachy or too resentful. Arguably, they could be relatable from two perspectives of their context. "Gorgeous/Grotesque" is just that. "There's nothing more gorgeous, or grotesque, than the sight of the garbage on the side of the railroad tracks," it begins. This is a definitive urban song, bluesy, perfectly choppy. It grinds on you, then spits you out. Just like the city.
From the start of Running… it seems like the band may stick to a safe formula, but songs like "Syrup" and fore mentioned "Gorgeous/Grotesque" make surprising changes. And "Syrup" tugs at the heartstrings: I know I made a mistake, because I missed you.
Tissue please.
But more than anything, Running From a Gamble is fun. There's some well placed horns near the albums end, that kind of come out of nowhere, and make you want to dance. Most importantly, Genevieve's voice never tires, nor does the band lose pace from her.