Music
French Horn Rebellion announce debut album, tour dates with Yelle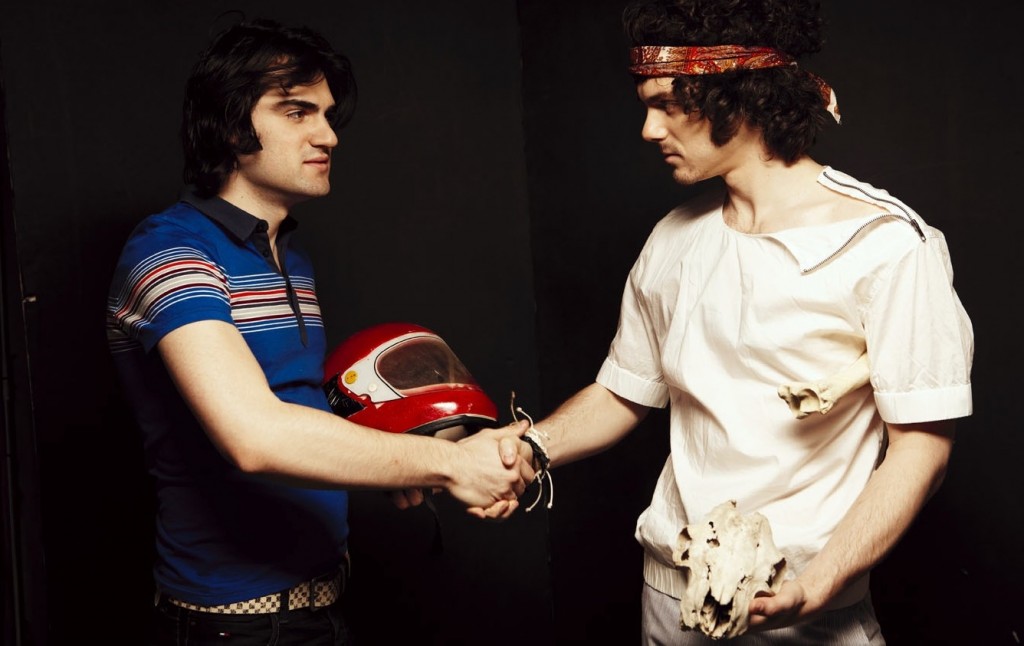 The French Horn Rebellion are starting 2011 off right by announcing their debut full-length album for spring, two shows at SXSW, and a North American tour with Yelle. Basically, the French Horn Rebellion is ready to invade your ears all summer long.
Written, produced, and mixed by French Horn's key members Robert and David Perlick-Molinari, The Infinite Music of French Horn Rebellion is the band's first foray into album territory. The duo gained a following through their three EPs and The Infinite Music… marks a huge step for them. The new album follows the loose narrative on an unnamed French Horn player traveling through a jungle of electro, rock, and funk. "There is a story running through the album, it's about the Universe," says David Perlick-Molinari. "We're pretty clear on what the story is, but what you take away from it may be something entirely different."
Fans of the French Horn Rebellion can download an album sampler of The Infinite Music of French Horn Rebellion below.  The band's tour with Yelle begins in April.
March 16th – Sat 19th Austin, TX @ SXSW
March 18th – Austin, TX @ Windish House SXSW – 11pm
April 17th – Phoenix, AZ @ Rhythm Room
April 18th – Tucson, AZ @ Club Congress
April 19th – Albuquerque, NM @ Launchpad
April 21st – Dallas, TX @ Granada Theater
April 22nd – Austin, TX @ The Mohawk
April 23rd – Houston, TX @ Fitzgeralds
April 24th – Mobile, AL @ Alabama Music Box (FHR show)
April 25th – Atlanta, GA @ Masquerade (Hell Stage)
April 26th – Carrboro, NC @ Cats Cradle
April 27th – Washington DC @ 9:30 Club
April 29th – Boston MA @ Royale Nightclub
April 30th – New York, NY @ The Fillmore New York at Irving
May 2nd – Quebec City, QC @ Le Circle
May 3rd – Montreal, QC @ Le National
May 4th – Toronto, ON @ Opera House
May 5th – Toledo, OH @ Frankie's (FHR Show)
May 6th – Chicago, IL @ The Bottom Lounge
May 7th – Minneapolis, MN @ First Avenue
May 8th – Madison WI @ Majestic Theatre
May 10th – Denver CO @ Bluebird Theatre
May 11th – Salt Lake City, UT @ Urban Lounge
May 13th – Vancouver, BC @ Commodore Ballroom
May 14th – Seattle WA @ Neumos
May 15th – Portland OR @ Wonder Ballroom
May 17th – Reno, NV @ Tonic Lounge
May 18th – Santa Cruz, CA @ Rio Theatre
May 19th –  San Francisco, CA @The Grand Ballroom @ Regency
May 20th –  San Diego, CA @ Casbah
May 21st – Los Angeles, CA @ Music Box at The Henry Fonda