Culture
Monday Morning Roundtable: Summer Movies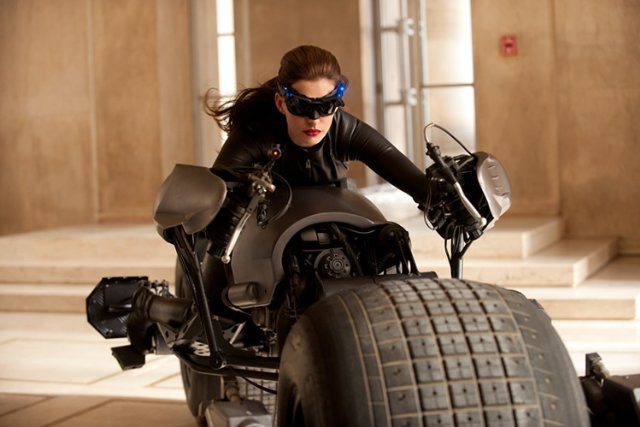 This week, the Heave staff was asked:
The Avengers has kicked off 2012's summer movie season. Which summer movie are you most looking forward to?
Matt Consolazio
It's so easy to say that I'm so excited about The Amazing Spider-Man and The Dark Knight Rises, but Prometheus.  Space horror is a delicate genre, and Ridley Scott is going to blow some minds.
Patrick Gill
For obvious reasons: Battleship.  Middle fingers to the sky, it will be ridiculously fun, and honestly I have no idea how they can do something like this.  I just want Princess Ri to shout at one point "Ahye Ahye Ahye Ahye 4, you-sunk-my-cruiser."  Close behind that: the reboots of Total Recall, the Bourne series, and Sparkle.
Dez Mitchell
I'm still just waiting for The Hobbit to come out. Who knows when that will happen, though? (Editor's note: December 2012.)
Mike Haverty
Prometheus is going to embarrass every film that comes out this summer. Capital-A Aliens are coming back, untarnished by canonical Resurrection. Like Inception before it, it's the only summer blockbuster I refuse to watch trailers for. My trust and goodwill overfloweth.
Or Battleship. Love that game, gotta love the movie?
Patrick McGee
I am personally looking forward to The Expendables 2. I don't think it's going to be a good movie, but it will probably be a glorious train wreck with Action Jean roundhouse kicks provided from Chuck Norris himself. (If you don't know what action jeans are, you should Google them for some giggles.)
Shelby Shaw
Moonrise Kingdom. Need I really elaborate, with its presence so close? Wes Anderson's latest film, starring members of his usual ensemble (Bill Murray, Jason Schwartzman) as well as the fresh faces of his two children-on-the-cusp-of-taking-on-the-adult-world leads (Kara Hayward, Jared Gilman), runs for 1h 33m and is the Official Selection Opening Film for this year's Cannes festival on May 16th – but the US won't get its debut until a week afterwards. You might as well study the promo images in the meantime to start planning this year's Halloween costume.
Johnny Coconate
Well, I don't know. Avengers was pretty good, and I can't think of anything that could top it. Oh wait! There's a Batman movie coming later this year.
Amy Dittmeier
I'm a nerd, so Prometheus and The Dark Knight Rises are my big summer movies this year. Nothing like aliens and brute villains to get the party started.
Marissa Morales
I don't know that I have a clear winner, I'm obviously excited for Prometheus and The Dark Knight Rises. I also really want Magic Mike, Moonrise Kingdom and Safety Not Guaranteed to be good. But I think the film that's got me most giddy right now is Brave. I love Pixar, and I'm super pumped for a kickass heroine to join their universe. Yeah, final answer: Brave.
Michael Alexander
The Dark Knight Rises. I can't put into words the joy seeing this movie this summer in IMAX will bring me. I mean, The Dark Knight was fantastic, so hopefully Rises blows my mind just as much.
Dominick Mayer
Since pretty much everyone else is going to say The Dark Knight Rises, I'm going to go with my second must-see, which is actually Brave. There are others I'm stoked for (Ruby Sparks, Safety Not Guaranteed and for the sake of honesty Battleship), but Brave is going to be a lovely palate cleanser after sitting through Cars 2 last year. Never forget.