Reviews
Santigold's four years later release should have remained 'Make Believe'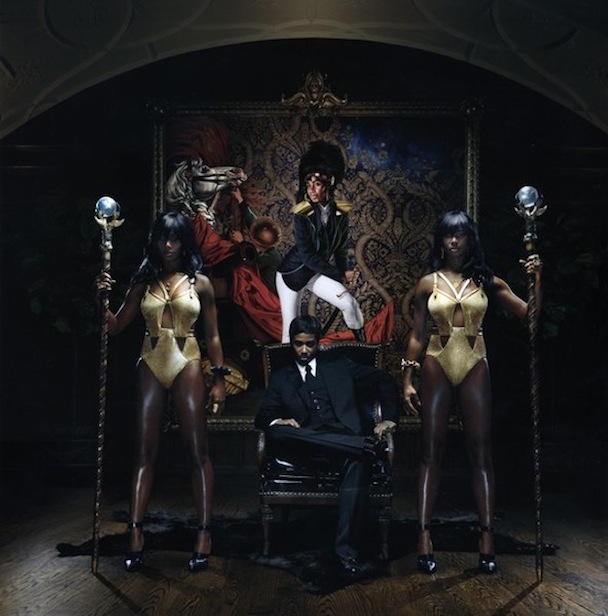 Master of My Make Believe Santigold
Release Date: Apr 24, 12
1
2
3
4
5
6
7
8
9
10
Without getting into a misanthropic analysis of the effects of an artist changing one's name, let us just say this: Mick Jagger is Mick Jagger is Mick Jagger. Ol' Dirty Bastard became Big Baby Jesus, Dirt McGirt, and countless others, but stayed true to the ODB name when it came down to brass tacks. Bowie became Ziggy Stardust, but that was for a specific, content-oriented purpose. Hell, even Prince is back to being called Prince.
So it is with wonder when sub-par, unproven artists have the audacity to assume we care about their name changes. Enter Puff Daddy, The Game (to "Game"), and Santi(o)gold.
Add to this wonder the ferocity that her first album debuted under. She was constantly compared to MIA and with good reason (both firecracker, sex-pot yet strong, female rapper/singers with a distinct world sound). Regardless, she had a chance to take her A&R experience and punk band-fronting mentality and morph herself into, frankly, anything she wanted.
So why, after a four year absence, has she presented us with a name change and nothing else. Master of My Make Believe is a resoundingly desperate plea to operate in the same space that has been overrun by the pop-collab train innumerable times in the past four years.
That's not to say its not brilliantly produced. If there's one thing we have been taught to expect from these pop/attitude-fronted acts, it's production value, and with help from everyone from Q-Tip to TV on the Radio, it's achieved.
That's all it feels like though. The exclamations of borderline riotgrrrl meets fight-rap lyricism on "Look at These Hoes" falls on deaf ears when coupled with tinny electro pop that you've heard 100 times before. Yes, we know that world music syncs up amazingly with 'tude and that infectious 90-100 bpm requirement for dance halls today. That doesn't mean I need/want it for an entire album. It especially means I'll forget the entire album.