Music
"Blunderbuss" far from a bust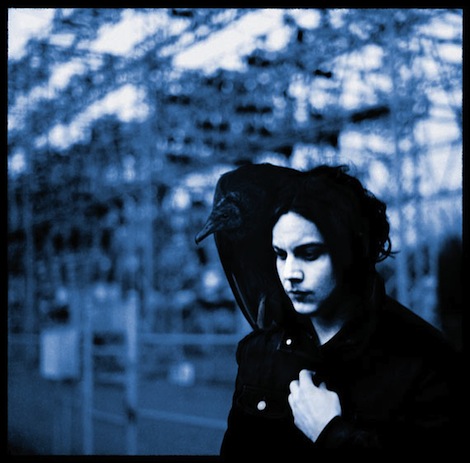 Blunderbuss Jack White
Release Date: Apr 24, 12
1
2
3
4
5
6
7
8
9
10
One of the big questions surrounding Jack White's debut solo records was which of his bands he'd most sound like. This seemed not only a little bit pointless, but also reductive given his willingness to shift genres rapidly. Nevertheless, if you guessed "all of them," you'd be on point. Blunderbuss is an amalgamation of a lot of the sounds he's explored so far, tied together and still fully distinctive as its own work. The eclecticism also means it's not among his best albums, but it's a fine addition to a consistently great cumulative discography.
One of the overarching themes of Blunderbuss is White's fuller exploration of some of the bluegrass and country sounds he's flirted with previously. On the title track, the combination of acoustic guitar with pedal steel and violins make for what may be White's twangiest song to date. Especially on the back half of the record, when White's piano skills emerge, there's a somewhat unexpected mellowness, a deliberate pensiveness that offsets his general lyrical eccentricity (for instance, on "Hip (Eponymous) Poor Boy") and spastic vocals with a genuine anchor of emotion. "On and On and On" is as soothing a song as White has done to date, as is the opening of closer "Take Me With You When You Go," at least until it expands into a buzzing riff.
The top half of the album has other such moments; there's a reason White has become the modern guitar god for an older generation whose favorite rockers usually fancied themselves blues men at least part-time. "Sixteen Saltines" is unabashedly massive, a burst of energy in an otherwise mostly laid-back album that recalls his work with the Raconteurs while tinting the huge central lick with flourishes of Americana. First single "Love Interruption" fuses an earworm of a clarinet melody with White's knack for breathless delivery to form one of the more infectious songs he's come out with in some time. That delivery goes to some weird places on the album (his vocal upticking on "Freedom at 21" oddly recalls Missy Elliot's "Get Ur Freak On"), but White masks his limitations of rage with a rootsy passion that fits him well. Blunderbuss isn't anything particularly spectacular, but it's absolutely solid, and proves emphatically that White is every bit as assured on his own as with anyone else.