Reviews
Allo Darlin' bring the cute with Europe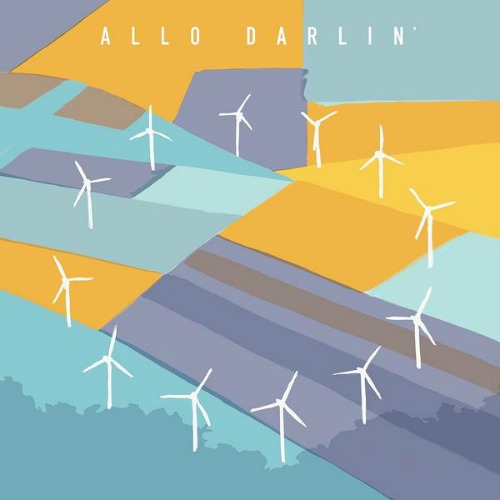 Europe Allo Darlin'
Release Date: Apr 17, 12
1
2
3
4
5
6
7
8
9
10
These ever-endearing Londoners used to play under the name The Darlings. "Darling" is a fitting way to describe what Allo Darlin' are doing: bright, beachy, self-reflexive pop, performed in the age of cold electro and drug-addled lo-fi. Singer Elizabeth Morris has mused on her romantic life as written by Woody Allen, "borrowed" the exact chorus of "El Scorcho" for the song "Kissed Your Lips," and written similarly referential B-sides such as "Henry Rollins Don't Dance" and "Wu-Tang Clan." It's all as cute as it sounds. Allo Darlin' are day-brighteners, and the critics seem to agree: everyone from BBC Radio 1 to The New York Times are reeling in the mad props by the truckload. Somewhere on the plateful of sold-out UK shows and crossing the pond for four US tours, the band somehow wrote and recorded their sophomore effort, Europe.
The cute-wheel hasn't been reinvented on Europe. Morris' lyrics are still full of geeky self-reflexive references, including lunar-landing similes in "Neil Armstrong" and a nod to Silver Jews in "The Letter." The slide guitar heard on the self-titled (most deftly in "Let's Go Swimming") makes its return on Europe, in addition to some piano and cello. Overly-long track composed of a woman whispering heartbreak over ukulele strums? Self-titled had "Heartbeat Chili," Europe has "Tallulah." Call-and-answer male/female vocals? Compare the old "Dreaming" vs. the new "Still Young." You get the idea.
This isn't to say Allo Darlin' have written the same album twice; there's something decidedly more melancholic about Morris' vocals and lyrics here, and the music definitely compliments it. Regardless, the gloom is more of a subtext – "Europe" (also featuring handclaps!) and "Northern Lights" are jumpy Maritime-esque power-pop ballads. The lead single "Capricornia" melds an arpeggiated riff over jangly acoustic strumming and carries it to an explosive ending, well warranting the song length. Even stronger is the finishing track, "My Sweet Friend," its sparse percussion and twinkly guitars under the sweet, honest lyrics. Despite its structural predictability, Europe isn't entirely homogenous because it's always sonically interesting. Morris' voice is strong enough and the band has the chops, but in comparison to the debut it isn't quite as readily accessible or offbeat. If you're new to Allo Darlin,' start from 2010 and work your way here, but be sure to listen to Europe a few times – it proves to be solid, rewarding, well-written fun, also worth seeing on tour this year.
Note: careful consideration went into not using the word "twee" in this review