Music
Live review: Bleeding Rainbow and Crocodiles @ Schubas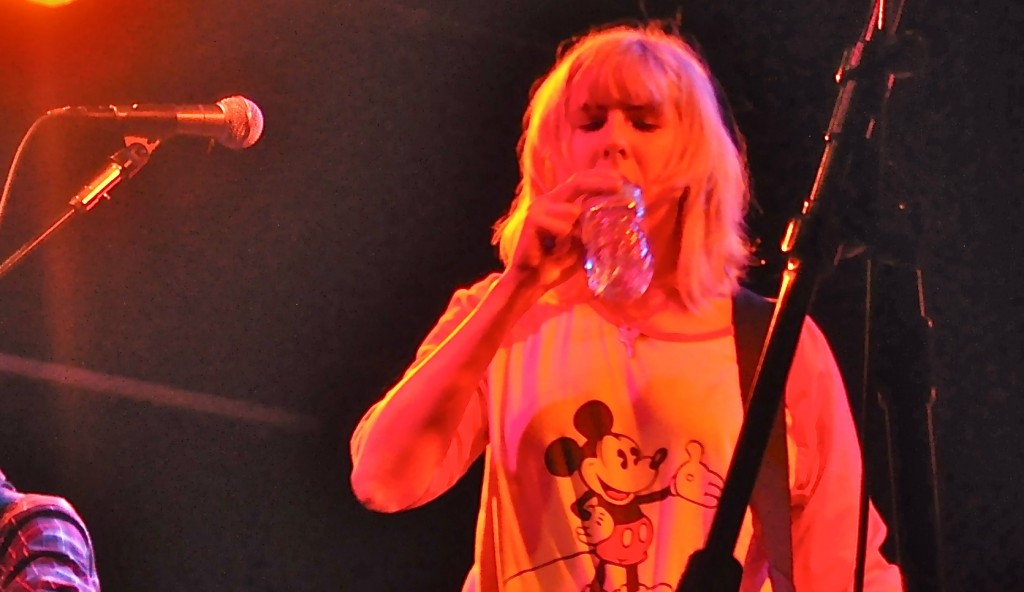 Rolling Stone Magazine made Crocodiles' debut album seem absolutely spectacular.
Their latest album, Summer Of Hate, gained recognition across the US and Europe when the band added members to the original two-piece formula – including drummer Alianna Kalaba, bassist Marco Gonzalez and keyboardist Robin Eisenberg.
What's next?
Having the pavement laid for them to prance upon gleefully gave the London-based five piece room for improvisation – or improvement – for alliteration (to be polite.) The bands grand finale was a line-dance dash through the loading doors of Schubas Tavern into the freezing cold followed by an immediate rush back in to perform the uncalled for encore. People cheered but their faces dropped and their brows furrowed; they began clapping lazily to a song reminiscent of a frequency barely accompanying a road trip to nowhere.
Luckily openers, and Chicago-based Hozac Records' four-piece, Bleeding Rainbow (formerly Reading Rainbow) redeemed Crocodiles mildly amusing set with 90s grunge fuzz and twee pop fusion, beguiling a sparse albeit mystified audience.
A note to those who arrived late to catch the Rolling Stones gem of their very own – this familial method applies to you – "Arrive early and you leave early" may have been in your best interest if you left feeling slightly disappointed. That is why hype is what it is…a hot air balloon filled with hopeful potions eventually deflated by a tiny hole poked and peaked into the bloated trend.  The inevitable burst to bust our disreputable bubbles.
Bleeding Rainbow's songs are catchy, and the lead singer/bassist Sarah Everton is super cute, wearing jeans and a Mickey-mouse t-shirt. Her husband sings alongside her on guitar, planted in poise and perfect rock posture. The guitarist keeps his head low and does a few flicks and tricks that catch the eye while the drummer keeps time.
This may all seem so typical, and for those so familiar it is, but there is a certain sincerity that Bleeding Rainbow has in their performance. There is the awkwardness that Bleeding can gauge and release through the audience that is endearing.
It is not just their stage presence that gives the sound such a sense of sentiment; it is their lyrics that really engage the listener. Idiosyncratic love songs from their debut album give words to feelings not so easily expressed by the average young lover. Like their lyric from Prism Eyes: "Shut my eyes and gently slip away, through prism eyes I see…"
The bands new album is ready to go, says the band, "Yet we are waiting for a label to release it, hopefully when we hit SXSW."
And in case you are wondering why they changed their name?
"- We like the name Bleeding Rainbow better.
– It is trippy as shit.
– We didn't want to get a cease and desist letter from PBS.
–  We were sick of being named after a children's TV show.
– We were sick of people fixating on it and making dumb jokes/comments about it. (Even though it was our own damn fault.)
– Carrie Brownstein didn't like the name Reading Rainbow."