Music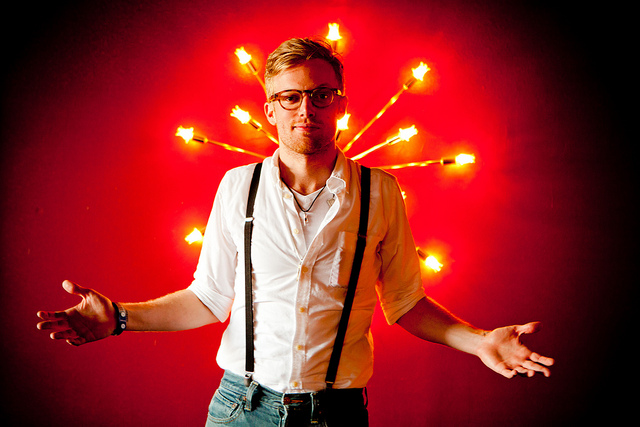 Shelby Shaw
I recently had gone into Unabridged Bookstore and asked for a book that probably would have any clueless associate thinking I was looking for the self-help section (which, to be honest, can sometimes be quite amusing to peruse). Luckily, the man behind the counter who I asked knew exactly where I could find Why We Broke Up. It was across from check-out with the Young Adult books, on the border between the kids' books and the rest of the store's more mature offerings. So I bought a book for young adults somewhere around their high school years and I am clearly not said target market. But I had been reading about this latest novel from Daniel Handler (perhaps more well known by his pseudonym Lemony Snicket) and illustrated by Maira Kalman with rave reviews "for all ages." And honestly, I was just plain interested in the thick volume on adolescent heartbroken retaliation. I read the book within 24 hours. It was the greatest guilty pleasure I've indulged in this year. Without any shame, I encourage you to revisit the awkward moments of high school via an unlikely relationship (between the "artsy" girl and the star basketball player stud) and the ever-wonderful heartbreak that inevitably comes with an unforgivable mismatch during those teen years. The innocence is endearing, but it's narrator Min who is wise beyond her years and quirky in that Gilmore Girls kind of reasoning that continually captivates the story, no matter your high school memories or current relationship status. For those uninterested, we can anticipate the untitled, undetailed, non-YA-but-actually-"for-adults" forthcoming book from J.K. Rowling.
Ben Kessell
Many times today, I was considering murdering everybody within a 100 meter radius of my cubicle. That is, until I translated "Fuck the police" (Irrumabo Vigilum) and "Have you ever been skull fucked" (Tibi umquam calvariam futui) into Latin. Honestly, when I'm approaching insanity I find the little things the internet provides to be a good grounding. I can smile knowing that if I were to shout this stuff at the po-po or my mom they would have no idea what I was saying. That makes me a little less…"destroy all humans."
I'm thinking these might be good tattoos.
Amy Dittmeier
This week has been so dreary and sleepy, I've needed something, anything, to keep me motivated. So I turned to Astronautalis' This is Our Science to keep me jamming. "The River, The Woods," the opening track to this album, is just so epic. Everything about this man makes me love him. He likes whiskey, he has tattoos, and he sings about Dimitri Mendeleev. And his voice, forget about it. I'm a sucker for this man.