Features
Live review: The War on Drugs @ Schubas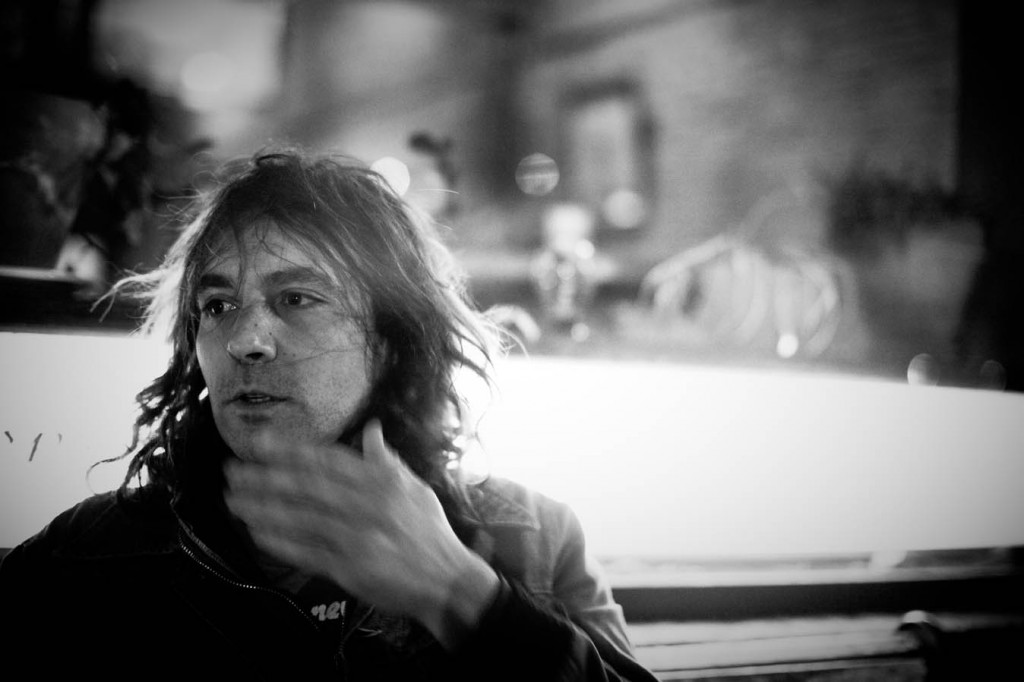 When I first heard The War On Drugs' Future Weather EP last year, I immediately shared it with my dad. It's not exactly dad-rock, but it is the stuff you know the guy who names his kid after Bob Dylan will appreciate. The Tom Petty-ish, good old American rock and roll that transcends generational tastes and brings families together. It's like that Marathon gas station commercial where all you really see is cornfields, baseball, and red-white-and-blue. Ok, The War On Drugs isn't that cheesy, but I do feel a sort of pride when those guitar solos blare.
As much as I love Schubas though, something didn't seem quite right about seeing The War On Drugs sold out show last night. Three years ago, sure. Schubas is perfect for the up-and-coming artist on the cusp. But coming off a newly 'Best New Music'd' full-length and considerable buzz from other critics and musicians, it seems like an ideal time for The War On Drugs to headline Lincoln Hall.
It felt like a sauna in Schubas, with more people crammed in there than I can ever recall. If anything, it was a last-chance for music fans to see The War On Drugs in an intimate venue. Slave Ambient is brilliant, and now that they've released this album The War On Drugs will likely never play a venue as small as Schubas ever again. It was an "I was there" show. One that could make in onto Schubas framed-poster hall.
The War On Drugs' sound is already too big for Schubas though. Sure, they got their Dylan and Springsteen on with some harmonica and sax, but the best moments were those long psych-out jams. The band built dense noise structures, which quickly melded with the sticky air and turned Schubas into a murky swamp of feedback and humidity.
They're a great band who deserve a bigger venue. They'll definitely get it from now on, because music fans of all ages will pack in to feel that American rock sound. Maybe my dad and I can go to their next show together.