Culture
The Suburbs: Festivals and why I think I'm no longer young or cool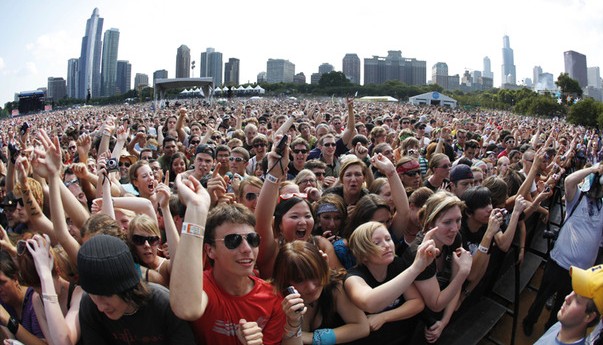 I was driving to work (I no longer take the train) and noticed a sign about the weekly farmer's market in our town. I said to myself, "Ohhhh, a farmer's market! We love going to those." A little while later I reached the city and noticed that setup for Lollapalooza was underway. My route to work goes through Lake Shore Drive and down one of the streets that will be closed for Lolla, so it added a few minutes to my commute. I was pissed. And then I got even more pissed because I was pissed. What the hell happened to me that I'm more excited about a farmer's market than Lollapalooza?
Now, I generally don't like crowds (or people, for that matter) but I loved going to concerts and festivals. Three straight years we've had press passes for Lolla and I went two out of the three years. I would be excited for months leading up to the festival. I told everyone to the point of bragging. This year when we discussed who was covering what festival I didn't even throw my hat in the ring. All I could think was, "Well – it's probably going to be pretty hot out. And we probably have stuff to do around the house." Now, granted. We do have a lot of stuff to do for the wedding and we do have a lot of stuff to do for the house – but I didn't even want to go to the festival. I'd rather be buying corn at the farmer's market.
I'm 26, so am I just getting too old to hit up concerts all of the time? Am I just burnt out from going to concerts and festivals since I did it a ton a few years ago? It's not like it's just festivals, either. Beth and I talk about going to concerts and end up coming to the conclusion that we just don't want to go. I mean, it's just so much work to get to the Metro.
What the hell has happened to me? Has anyone else ever went through this? I'll hang up and listen for your answer.