Features
Lolla Preview: the Joy Formidable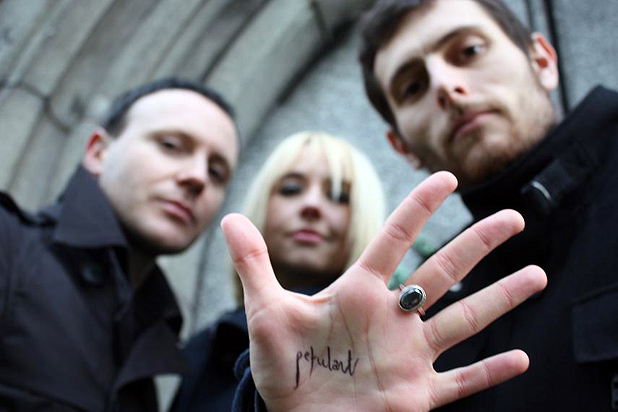 It's time to provide an answer to a question that has plagued mankind since before the chicken or the egg debate: How do you create a band that mixes an unassuming indie vibe with top-40 worthy hooks who packs clubs on both sides of the Atlantic and becomes a press darling before they ever sign a record deal? Well, take one vocalist and former au pair, an unemployed bass guitarist, move from Wales to London, recruit a drummer, release a series of increasingly popular singles and drop a self-released EP in the span of a year-and-a-half. It's known as Pythagoras' theorem of The Joy Formidable.
For most American audiences, the introduction to The Joy Formidable — made up of lead singer and guitarist Ritzy Bryan, bassist Rhydian Dafydd and drummer Matthew Thomas — has likely been recent, as the band made their first nationally televised appearance on the Conan show on May 17, 2011 to play their single "Whirring":
Recent, but apropos, since the performance encapsulates a lot of what makes the band so refreshing. An austere three-piece group with white lights adorning their microphones and a cute, bleached singer, and you can't deny what you're expecting — something mellow, lilting or easy palatable. But as the song builds by the minute, the guitars and bass layer on one another and play off the heavy metal-styled drum work, creating a wall of sound that seems too big for such a small band. By the end, when the song and the band have dissolved into feedback and a punk kind of fuck-it-all-ness, I feel the same way Conan himself appears to feel: a little charmed, but mostly blown away.
The band repeats the pattern with their January 2011 album The Big Roar, out Canvasback Records. Songs like "Whirring," "The Everchanging Spectrum of a Lie," "Austere" and "The Greatest Light is the Greatest Shade" build layer on shimmering layer of guitar and melody. The song structures are simple — find a hook, start it with Bryan's ethereal singing, and then work the melody into a climactic wave. As the songs reach their crescendo, it's worth remembering how tiny the band is, and how much they are creating music that is more than the sum of their parts.
A well-known story about the band's early days is that a fan created a video for the song "Austere" that was comprised only of people's faces deriving pleasure — the best kind — from the song, and was subsequently banned from YouTube. But it makes sense, too, as The Joy Formidable's enormous sound has an enormous payoff. They're not quite orgasmic, but pretty close.