Reviews
The Joy Formidable joyously present to Us The Big Roar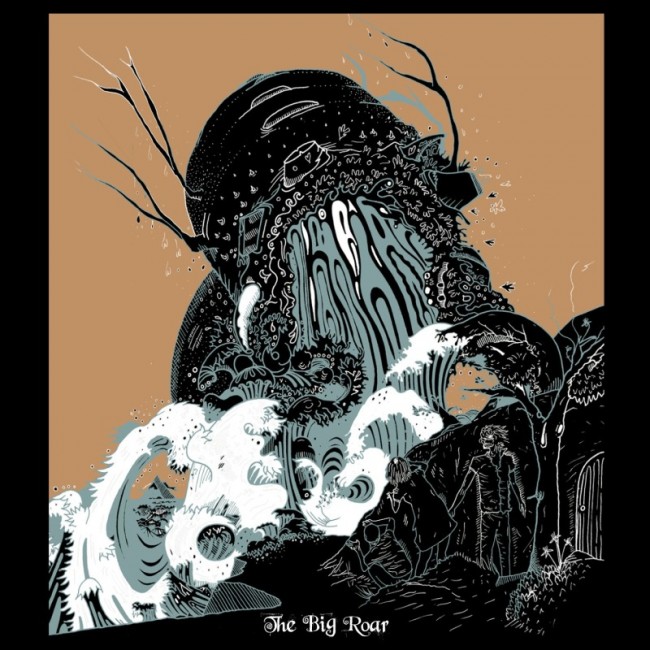 The Big Roar The Joy Formidable
Release Date: Jan 24, 11
1
2
3
4
5
6
7
8
9
10
Being a rock band in London is pretty overdone by now. That's a lie, but art-rock band The Joy Formidable hail out of Wales with a gutsy lead songstress by the name of Ritzy Bryan, joined by Rhydian Dafydd and Matt Thomas. Aside from he who has two first names, such names are far cooler than any London address, even if the band is currently located out of the great English city. Falling into that ever-gaping rabbit hole known as indie, the trio has been likened to both Arcade Fire and Yeah Yeah Yeahs since The Guardian hyped them up in 2008. The past four years of singles, EPs, and touring have finally geared them up for their first full-length debut, The Big Roar.
A rather big leap of an opener, "The Everchanging Spectrum Of A Lie" clocks in at 7:44. Before listening, I wonder what kind of route such a length piece will take – because of its size it will, more or less, set the tone for the whole album. So it really needs to go big considering it equals about two to three opening songs on a standard CD. It starts sounding like it's in a garage. Or an indoor shooting range. The increasing popping blasts fade out to a riff-heavy rhythmic perfection. For the next six minutes, it's a grand call for love. It's enthusiastic, upset, pleading, content, passé. It's a spectrum explaining why this will truly be a big roar of an album after all, and if there's one song you're willing to try off the album it had better be this one.
Switching next to "The Magnifying Glass," the same quick and action-ready instrument set falls into play. It sounds just the way I would want something new to sound, something I would enjoy, even go out of my way to see live. I can practically feel the bodies of a crowd pushing around me. Now I'm sold on seeking out the band on tour.
As one of four previously-released tracks, "Austere" was available on the band's earlier mini-album, A Balloon Called Moaning, from January 2009. So it's gotten around. But it still sounds great. Ululating in the background is always a way to win people over, especially with more of a grave beat. Take Band of Horses' feeling in the opening of "Funeral" and blend it with the general sound of Zola Jesus or The Big Pink. If this were the opener to The Big Roar, I would still be won over by the magnitude that seems to exude from each strike of a chord paired with a slap to the drumset.
Another lengthy tune, "Whirring" had me convinced at first that it was going ot end abruptly after only a few minutes – one of those songs that just sounds like it's done. Complete. But on an instrumental tangent in the middle of the track, it seems to somehow feel like it references all previous five songs already. This starts to worry me – an album should not be made up of indistinguishable parts. For a first time listener, it may creep along the border of constant sound, albeit entertaining, and just another gem in the track listing. You decide.
Such a closing title: "The Greatest Light Is The Greatest Shade." The twelfth and final song sound like The Cloud Room, or The Servant, singing about an impending calm day while in bed with a fever. The matter is pure irony on The Big Roar but it only makes it work all the more – because now, after the afore-mentioned calm day, we'll be waiting for another roar from Joy Formidable to rouse us once again. And I'm positive it will.