Music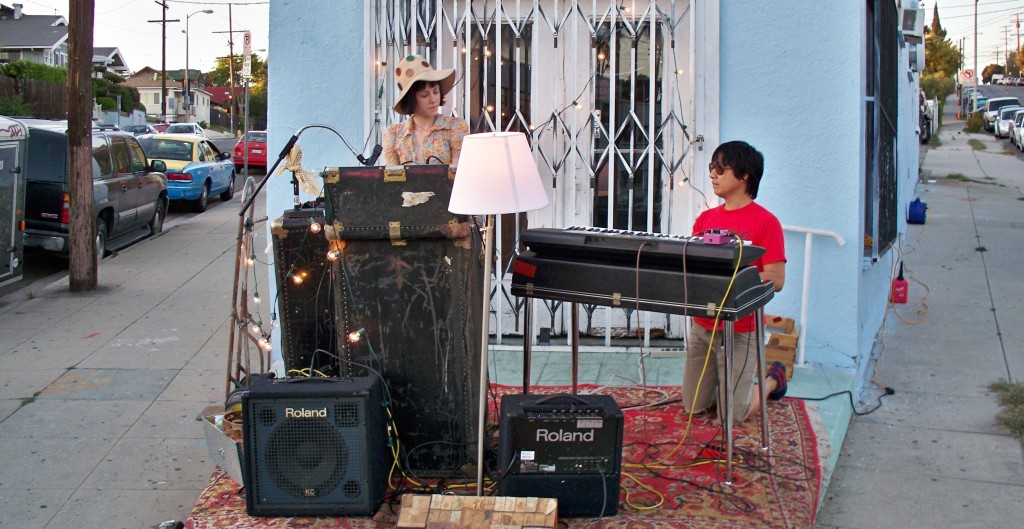 Celebrity musicians become more common every year. I remember when Keanu Reeves was in a band called Dogstar and I was obsessed with them in middle school. Not because they were good, mind you. They were terrible. But because I had a strange crush on Keanu Reeves. Luckily the 00s have shown us that not all celebrities get into music to relive some weird dream that was never fulfilled in high school. We've got Zooey Deschanel in She & Him, Juliette Lewis's band the Licks, and now we have Jena Malone's new band the Shoe.
I harbor a secret crush for Jena Malone. I've followed her career since Donnie Darko all the way up to her upcoming film Sucker Punch. And somehow I had no idea she was in the Shoe. Malone started the band with musician Lem Jay Ignacio, whose performed and recorded with Moby, Adam Levine, and Cypress Hill. The duo started recording music together in 2008 and built a contraption they also call the Shoe – a one man (or one woman) instrument built from a steamer trunk which is somewhat seen in the picture above.
They played a couple of shows in LA, mostly in small venues and promoted through word of mouth. Now the Shoe is ready to break out of their small scene with their new EP The Shoe: At Lem Jay's Garage. The EP clocks in at five original tracks from the band as well as a cover of Neil Young's "Stupid Girl" and a video for "Raccoon." You can download the Shoe's single "Raccoon" here or stream it below. The Shoe: At Lem Jay's Garage comes out March 8 exclusively through iTunes.
Media
Audio clip: Adobe Flash Player (version 9 or above) is required to play this audio clip. Download the latest version here. You also need to have JavaScript enabled in your browser.