Reviews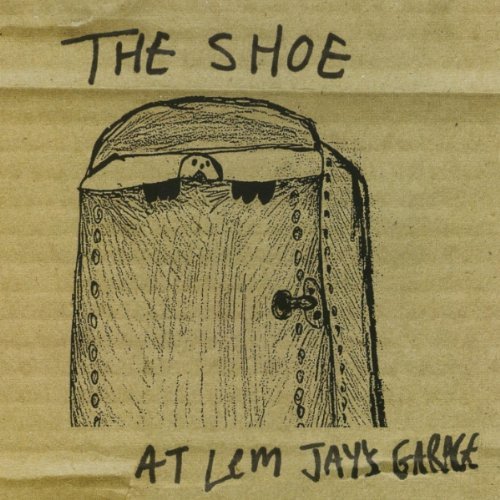 At Lem Jay's Garage The Shoe
Release Date: Mar 08, 11
1
2
3
4
5
6
7
8
9
10
Maybe the name Jena Malone sounds distantly familiar to you – it should. Not because she's in the upcoming Sucker Punch, but because she was the too-cool-for-school Gretchen Ross in Donnie Darko. It turns out she's too cool for movies too, now that she and Lem Jay Ignacio, together known as The Shoe, are releasing their EP At Lem Jay's Garage on iTunes. The six tracks are alternative from any other genre since they flip between several in one song, and they've been made entirely independently including the instrument contraption the duo also call the shoe. Perfect. Playing impromptu shows at bizarre locations across Los Angeles, The Shoe presents us with a haunting collection of previously recorded songs.
Opening up with "Lover's Dust," my first impression is that it's a mix between basal punk and MySpace-recorded folk. It's not a tune to easily get stuck in your head, repetitive in tune and not too diverse in vocal melody. Almost like a child's rhyme, the sing-song up-and-down of the tune again and again… For a song of only 2:18 it packs a variety of instruments and a little ditty on the familiar relationship between love and time. But that's nothing new.
Malone's voice is small, like a child's, when she's speaking seemingly candidly at the opening of "Nymph, Nymph." Her voice gets even smaller when she starts singing over a broken-static track of herself. It's an eerily hollow sound, a sad reverberation of amateur defiance. Layers and distortions get played with heavily until suddenly Jena's voice comes through clearly for a brief moment when she's singing to a goblin, before being drowned in her crackling voice again.
Covering Neil Young's "Stupid Girl" is one of the greatest decisions The Shoe could have made for this EP. It's a beautiful exhibition for a first impression (granted, the fourth track), the slightly empty recording sounding as if it's on cassette. Malone's raw vocals are so young and fresh but yet have that edge that makes it clear there are some experiences in the past which you wouldn't have foreseen. I hear a rookie's heart pour into her sincere deliverance in front of the mic, as well as her wiser understanding of something, however naïve it may be.
Closing the EP, "Landslide Freestyle" clocks 6:13 with only an organ solemnly following, changing paces when Malone does – the lyric-writing style of a first-person perspective with "I said"s and "they said"s riddled throughout the story of materialism eating the growing population. I suddenly realize it's more poem than epic song. It's trying to be a revolution but only those who can realize so will get the message. At this point, Malone is between singing loudly and talking loftily. The girl's got something she wants to say: "I just wanna be safe, man."
Rest assured, Malone, your EP is safe with us. Now get out that full-length.