Reviews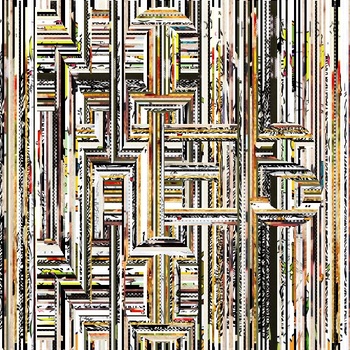 EP No Yes No
Release Date: Apr 01, 11
1
2
3
4
5
6
7
8
9
10
I don't give it much thought why it's No Yes No and not Yes No Yes, but the unsigned band from Brooklyn are pretty positive trio when it comes to essentials like web coding and making income. Giving away their appropriately titled EP, EP, for free is just like a free lemonade stand in the brutal sun of the el platforms. It's just what you need even if you didn't ask for it. But like most free music compilations out there (and there are plenty on bandcamp), it may not be exactly what you need or even want. Too sweet, too sour – a future full-length, with a little developing, will be much appreciated.
Thick and deep, quick thuds open first track, "Know Your Trouble," before quickening to the harmony of the vocals. Between members Scott Altmann, Mark Pernice, and Tom Mallon, there seems a definite sense of understanding to make a song. Maybe not the most complex or catchiest or deepest song around, certainly, but something about it clicks that at least makes me want to continue on with the EP.
For one thing, this is the first time I've seen "Youngins" spelled out (because isn't it "younguns?"). And something about it makes me think of the Midwest. But everything about it sounds like a British high school band testing the waters of debuting rock music, like a blend of The Cribs and The Big Pink.
Fitting as the next track after the calculated instrumental number "2's and 3's," the light and hardly-above-acoustic guitar, paired with the Oasis-esque vocals and wind-like ambiance in the background, "My Face Through Smoke" is a lo-fi ballad at best, although when on repeat it lends itself to its moody tone perfectly. EPs are fine places for promising trials.
Assuming this is like a second take, closer "Know Your Trouble V2" feels like I've already gone back to track number one. I guess that's what the 12:05 in the middle will do to your perception – but I realize, listening to "V2," that there's something that just sounds more to the basic song than I can remember there being on the first version. It's like No Yes No progress at the end as an unfair teaser. How many V2s of EP songs will be on the next full-length? Hopefully many, if they're retouched in the same way. Although the four untouched songs make for a fine listen on their own.