News
Scattered Trees Announce New Album 'Sympathy'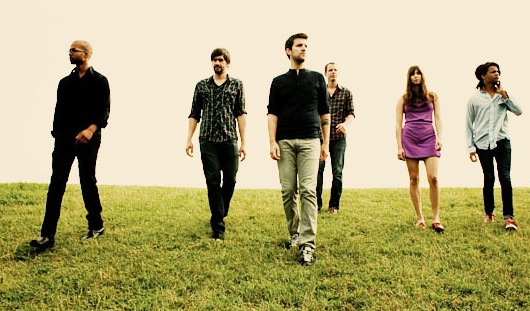 Most of the Midwest is currently covered in snow, or at the very least dirty, crusty slush.  While our friends in the South and West coast enjoy tepid 50s and 60s we trudge through snow, sleet, rain, and generally miserable weather.  Such trying times can damper a person's mood and music can be a terrific cure.
Chicago act Scattered Trees seems to continually forget that they grew up on the outskirts of the city, because their music screams a warm, sunny disposition.  The band recently announced the release of their new album Sympathy, which comes out April 5 on Roll Call Records/EMI.  Scattered Trees is no stranger to the Midwest scene and in recent months has seen a growth on a national level.  However Sympathy presents a very different side of the band.  The bulk of the album was written shortly after singer Nate Eiesland's father died, and Sympathy is a deeply personal ode to his memory.  The album's single "A Conversation About Death on New Years Eve" oozes tender lyrics and lush, textured harmonies, yet still exhibits a happier facet of the band.  It's a perfect accompaniment to trudging through snow banks in the city, a little bit sad but ultimately touching and enjoyable.
Scattered Trees next show is January 20th at the Chicago venue Schubas.  Download "A Conversation about Death on New Year's Eve" here, or stream the single below.
Media
Audio clip: Adobe Flash Player (version 9 or above) is required to play this audio clip. Download the latest version here. You also need to have JavaScript enabled in your browser.