News
Mister Heavenly + Michael Cera?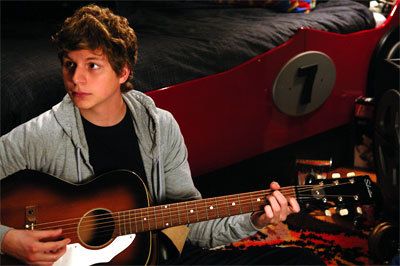 Wednesday, a video from Portland showed Michael Cera, actor from Juno, Superbad and most recently Scott Pilgrim joining new supergroup Mister Heavenly on bass.  Mister Heavenly, the rumored collaboration between Man Man's Honus Honus, Islands/Unicorns' Nick Diamond and Joe Plummer of Modest Mouse was spurred into existence earlier this year and just embarked on a ten day West Coast tour earlier in the week.
While it remains unknown whether or not Cera will play an integral part in the band, or merely fill in on bass duty for the remainder of the tour, the news is no less surprising. Mister Heavenly signed to Sub Pop before the start of their tour and have announced they will be releasing their first album sometime in 2011. You can watch the set on YouTube, starting with the first part, here.