Culture
Monday Afternoon Roundtable 3/3: Out of the cold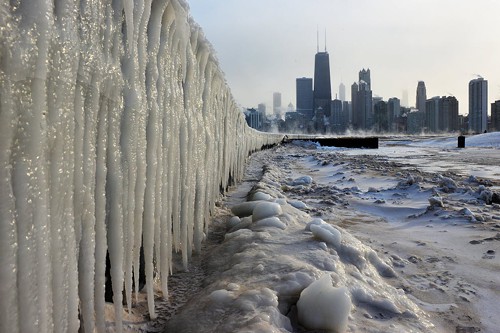 This week, the Heave staff was asked:
It's March now, which means hopefully it won't be abysmally cold for much longer. What's the first thing you aim to do when the warmth comes?
Alex Borkowski
Three words: NONSTOP TANK TOPS.
Johnny Coconate
When the warmth comes? You need to let that idea go. Let it go. Let it gooooooo!
Frank Macarthy
I personally cannot wait to sit out on my back porch with a cigar, a glass of scotch, some music, and a good book. Wow, that makes me sound like a pretentious ass. Whatever, that's what I want to do. Deal with it.
Trent Zuberi
I live a block away from Montrose Beach, so I plan on hanging there the second the weather allows me to!
Meghan Bongartz
Dust off my bike. It's my favorite form of transportation, and I can't even remember the last time I used it. I'm one of those crazy people who thinks that biking the entire lake front path first thing in the morning is the best way to start a Saturday, so I'll be doing that.