Culture
The Hipster's Cookbook: The Time I Went to Cuba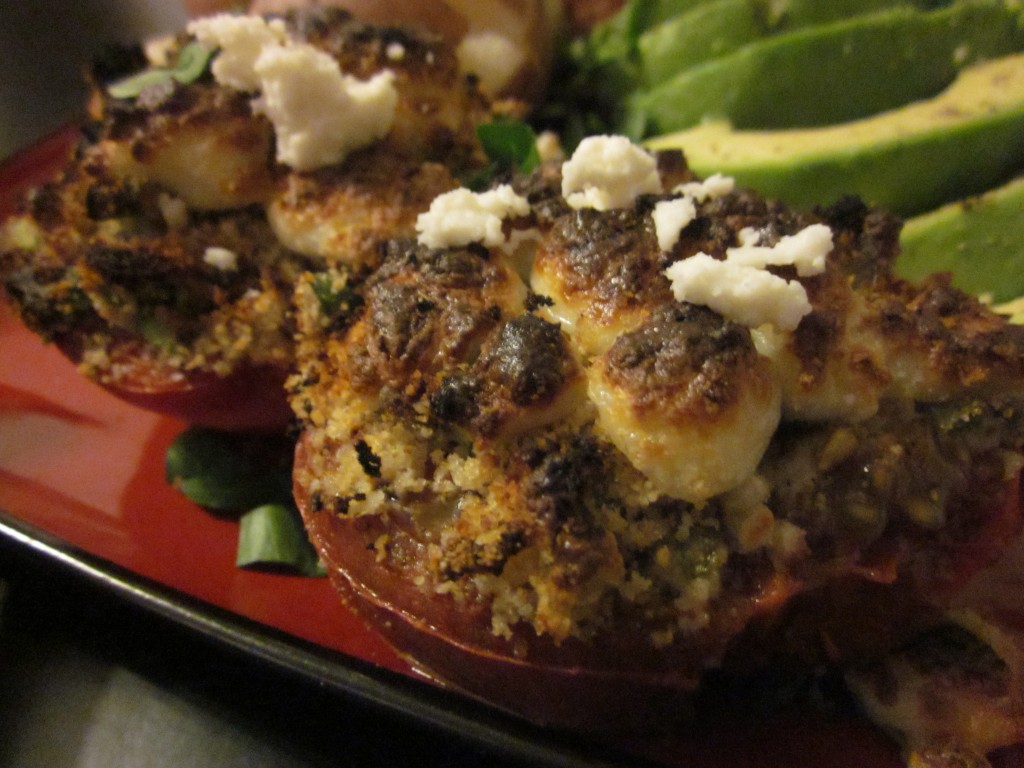 Every week in The Hipster's Cookbook, Meghan Bongartz shows you how to make delicious food for not a lot of money.
I had every intention of backing off of the tomato recipes for a bit. I know that I tend to be heavy-handed with the tomato things during the summer, and that while my intentions are the best – I just want to share all of the wonderful ways you can use tomatoes during the season where they're actually fresh and delicious and not shipped in from the west coast – I'm sure that others would appreciate a little variety. I have two bushels of apples in my kitchen that I was ready to share in the form of cakes and pies and turnover. And I still will, but they'll have to wait a week because I harvested a few really nice beefsteak tomatoes from what's left of my garden and this is more important right now.
So. I'm going to jump topics here, but I promise it's relevant. My family took a vacation to Cuba the summer before I was in high school because my brother was in a Friendship Through Baseball program that somehow made it legal to go to Cuba. Our food experiences there were pretty strange. One day, we took a day trip to the beach and stopped on the way for lunch, which turned out to be chicken breasts that deflated when you stuck a fork in them. Our guide told us it was the Cuban equivalent of McDonalds, which I guess completely makes sense. There were also french fries served with every meal at our hotel, including breakfast. For some reason the Mexican baseball team thought that that was great and would eat plates piled with nothing but fries. I wasn't that excited about them, but would definitely take the fries over the dish that I'm 100% sure was gonad stew. There is just no other part of the animal that that could have been. To be fair, all of the fruits and vegetables that were put out for meals were fantastic because they were so fresh, but they were all served raw so there wasn't really room to mess them up, either.
One of the other families who was with us escaped the tour group one night and had dinner in a local family's home (because apparently as a tourist you can pay people to feed you at their kitchen table), which they said was a much better food experience than the one we were having in the hotel. We never did manage to have a real Cuban meal while we were there, but I did pick up a Cuban cookbook a couple years later because I was still curious about what I'd missed out on. This is one of my favorite recipes from that book. It's incredibly easy, and is a great way to make a meal out of a larger tomato.
——
Broiled Tomatoes with Fresh Herbs
4 medium large fresh tomatoes
½ tsp cumin
½ tsp salt
1 tsp freshly ground black pepper
½ cup bread crumbs (I prefer seasoned bread crumbs, but you can also use plain)
1 tbs olive oil
3 large cloves of garlic, crushed or finely minced
¼ cup finely chopped fresh cilantro
1 tbs finely chopped fresh basil
3 scallions, finely chopped
1/3 cup queso fresco or other mild white cheese
1 tbs finely chopped fresh parsley to serve
1) Preheat broiler. Wash and core the tomatoes, and cut into equal halves.
2) In a small bowl, combine cumin, salt, and pepper. Sprinkle evenly over the cut sides of the tomatoes.
3) In another small bowl, combine breadcrumbs, olive oil, garlic, cilantro, basil, and scallions. Spread in an even layer over the tomatoes, making sure to cover the entire cut surface of the tomato. Top with crumbled cheese.
4) Place the tomatoes on a sheet of foil in the broiler or in a baking dish in the oven set to the broil setting. Cook for 5 minutes, or until the cheese begins to melt and brown, watching carefully so that they do not burn.
5) Sprinkle parsley over the tomatoes to garnish and serve hot.