Culture
The Hipster's Cookbook: Forbidden Rice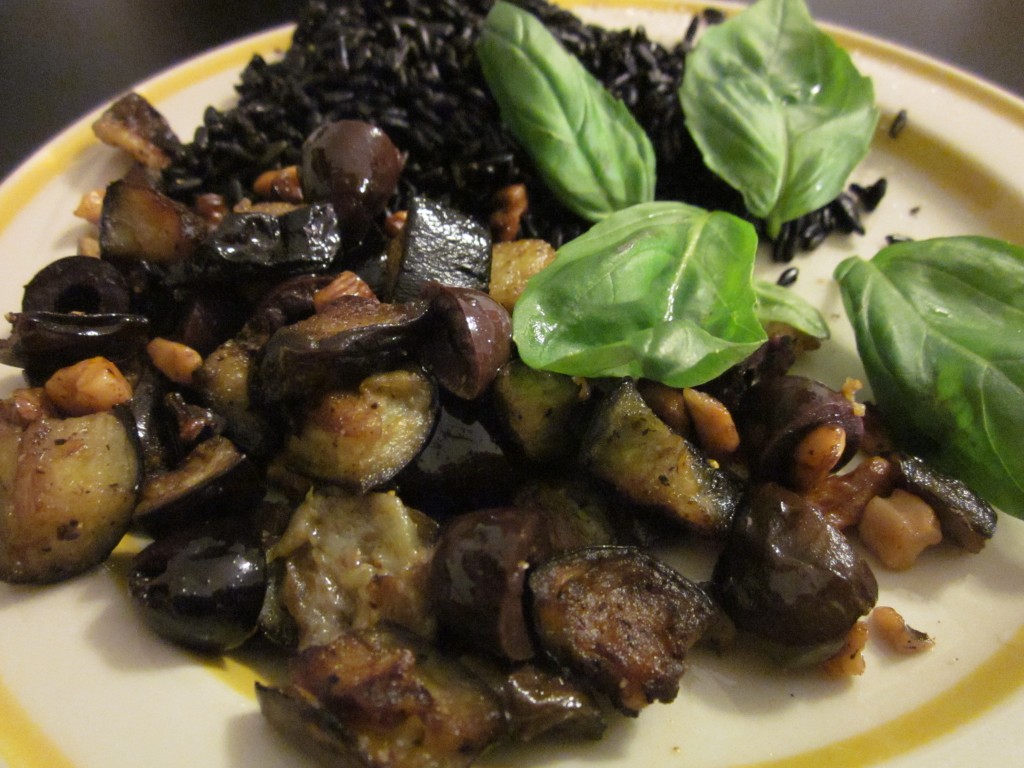 Every week in The Hipster's Cookbook, Meghan Bongartz shows you how to make delicious food on a tight budget.
I have a recipe floating around somewhere for forbidden rice pudding. It's probably in my Sherry Yard cookbook, because forbidden rice sounds like one of those things that she would think is easy to track down when it's not at all. I once went to seven different grocery stores in one day looking for passion fruit concentrate because she said that any Whole Foods or natural grocery store should carry it. They don't, but I did eventually find it at Tony's Finer Foods, a super cheap, sort of Hispanic, sort of Polish grocery store that I wish I had tried first. Maybe the issue stems from the fact that Sherry Yard is a gourmet pastry chef living in California and I'm a poor 20-something living in Chicago without a car.
Anyways, back to the rice. I've never had rice pudding, but the picture in the cookbook looked pretty, so I had it in the back of my mind for a long time that if I ever actually came across forbidden rice I should buy it so that I could make pudding with it. It took a few years, but I did eventually find it at Whole Foods of all places. And then I was out of white rice for dinner one night, so I ended up just cooking the expensive purple forbidden rice to eat with my stir fry. I've still never made the forbidden rice pudding, but I do include the rice in my regular grain rotation now.
Forbidden rice is a variety of black rice from China that gets its deep purple color from anthocyanin, the same anti-oxidant that makes blueberries incredibly good for you. So, while it is more expensive than regular white rice, you're getting more nutritious bang for your buck. It also has a nice nutty flavor that gives your meal a little more depth. It's not bad for eating with stir fry, but definitely better suited to dishes where the rice's flavor won't be drowned out. This eggplant dish ended up being serendipitously delicious, with the saltiness of the olives complementing the rice and the eggplant without overwhelming them. There's also some great textural contrast with the soft eggplant, firm rice, and crunchy walnuts. And now I sound like a food snob, so I'm just going to go ahead and give you the recipe. At least I told you where to find the rice.
——
Oven Roasted Eggplant with Forbidden Rice
2 small eggplants (I used an elongated Asian variety)
¼ cup chopped walnuts
3 tbs olive oil, plus extra for pan
Salt and pepper to taste
1/3 cup kalamata olives, pitted and halved
1 handful fresh basil to garnish
½ cup forbidden rice (dry)
Scant 1 cup water
1) Preheat oven to 450 degrees. Wash eggplant and chop into ½ inch pieces.
2) In a medium bowl, combine eggplant and walnuts with 3 tbs olive oil and salt and pepper until thoroughly coated. Pour a little additional oil onto a baking sheet and use a pastry brush to coat.
3) Spread the eggplant mixture in an even layer on the baking sheet and bake at 450 degrees for 20 minutes or until eggplant is soft and lightly browned, stirring 2-3 times to prevent sticking.
4) While the eggplant is cooking, bring 1 cup water, salted if desired, and rice to a boil in a medium saucepan. Reduce to simmer and cook until water has been absorbed, 15-20 minutes. Remove from heat and let stand covered until ready to serve. There may be a small amount of water left at the bottom of the pan since this rice cooks a little differently than traditional white rice. If it seems like it's stopped absorbing water, it's done.
5) Remove eggplant from oven and immediately add chopped olives. Stir to evenly mix.
6) Serve with forbidden rice and garnish with fresh basil.