Culture
The Spinning Lariat: Family Values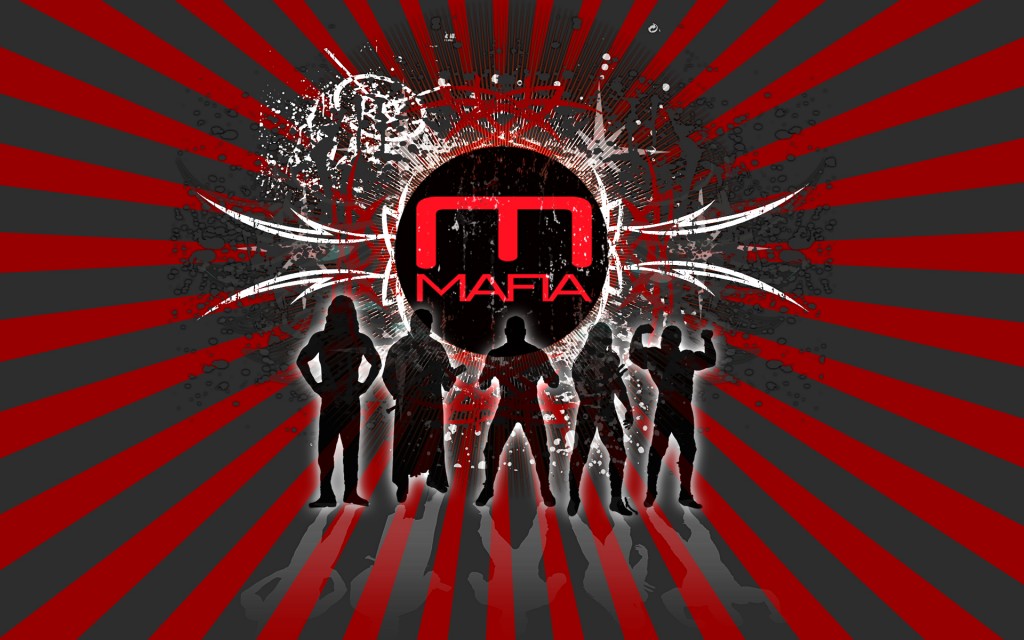 Every Friday, The Spinning Lariat brings you Trent Zuberi's observations on the latest developments in America's other major wrestling promotion, TNA.
On last night's episode of TNA Impact, resident legend Sting made a rather powerful announcement. He proclaimed that since he was left laying at the hands of Aces & Eights at the end of the Slammiversary pay-per-view, it was time for him to find his own "family." As he continued, it started to become clearer that he was proposing a faction to combat the evildoers, but one could not imagine just which faction he had in mind. Out of the proverbial left field came the words "Main Event Mafia." After which he further emphasized the fact that it would be hosting a NEW lineup.
For those unfamiliar with the MEM, this was a faction formed in TNA in 2008 unlike any other up until that point. The group consisted of Sting, Kurt Angle, Booker T, Kevin Nash and Scott Steiner (Samoa Joe and Taz would later join) coming together to form a heel faction made up of only former World Heavyweight Champions. The group conducted business very mafia-like and ran with the underlying theme of them fighting the young members of roster over perceived disrespect before going into further feuds. The group ran roughshod over the roster and dominated the show until 2010, when they disbanded.
Today's MEM is going to be different because they're going to be coming in as a face group to fight the Aces & Eights. For a brief second, upon Sting's announcement, I worried whether the group would be relevant for today's TNA fan. Those worries were soon calmed when the crowd in Georgia popped the way it did. People still remember, and people are excited for it to come back, this writer included! But the question is, who is going to be a part of it? Will the criteria still be former World Champions only? Until we know for sure, I'm going to offer my picks for the four members (aside from Sting) who I think should be a part of the group.
Kurt Angle: The obvious choice, as he was part of the original lineup and is still a very active member of the roster. Him being a part of the group would give it that reunion feel, but would kind of go against Sting's proclamation of it being a "new" group. However, the instant credibility through Angle's association helps establish the group for a new crop of fans that never saw the original.
Jeff Jarrett: A wildcard choice. He hasn't been on TNA television in years (although very active in Mexico through TNA's partnership with AAA), but is the founder of the company and always touted as the man who started it all. Who better to combat the group trying to destroy the company than the guy who created it? The story writes itself on this one.
Matt Morgan: The big man has been a victim of start and stop booking for a while now, but is more than ready for a main event push and has been for years. His match with Sting to determine the Slammiversary main event, where he lost the match due to passing out in the Scorpion Deathlock rather than submitting, kept him strong in defeat and effectively furthered his story. I feel his being a part of a faction such as this not only provides that youth aspect, but gives him a springboard to break off and have his own run at a later time.
Crimson: Another wild card of sorts, as he just made his return to television after being off for an entire year and honing his craft further in developmental. And though he lost his return match, he looked good and more seasoned. I feel that his presence can provide that youth aspect for the group and not only keep it fresh, but also give them that one guy that can match up very well against the predominantly young Aces & Eights members. Not to mention it would be a hell of a kick start to this second round of his TNA career.
So now we wait. Sting has thrown the challenge out there, and the formation process begins. Just looking at this list makes me hopeful, and whoever is chosen, this announcement has all the makings of a successful program building to Bound for Glory in October.
Your move Stinger, lets see who you got.
(Questions, comments, feedback? Please feel free to contact me at trentzuberi@gmail.com)