Music
Teith capture the sounds of a city on 'Humboldt Park'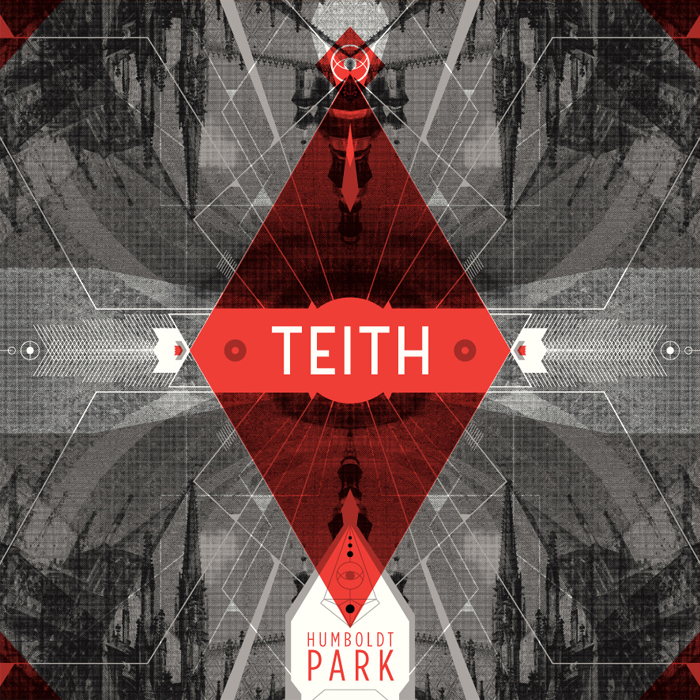 Humboldt Park Teith
Release Date: Jan 29, 13
1
2
3
4
5
6
7
8
9
10
Chicago has a rich history of sounds, and not just the musical kind. Stand anywhere in the city and you can hear the howls and drones of urban life. The city teems with fleeting rhythms both organic and mechanical. On more grim days you pretend that the roar of the train tracks is a cry of anguish you both share; then there are the bright mornings where you sip your coffee and thank the birds for chirping. Teith's new LP Humboldt Park seems to be illustrating this phenomenon through wandering melody, electronic harmonies, and recorded city sounds.
Teith (pronounced "Keith") is comprised of Trevor Shelly de Brauw (Pelican, Tusk, Chord), Lisa Shelly de Brauw, Billy Baumann, and Josh Grubman. If you read the bit about Pelican or Tusk and thought "This album is gonna be heavy!", you're going to be disappointed. However, if you enjoy the vast landscapes and an almost scholarly dedication to musicality and structure that is inherent in Trevor's many projects, be at peace: Teith is exactly that. Approaching the harmony of the city-noises within each track with a drone or distant melody, it is obvious there is a sense of reverence towards all you can hear within this recording.
Unfortunately, any moving rhythms or melodies are fleeting, just as they are in the city. They often give way to shrieking, the sound of wind chimes or traffic, accompanied by the drone of an overdriven guitar or mellow bass riffs. I can appreciate this under the guise of "music-as-art," but it is often frustrating. The songs will build as they wander from a drone into positive components rich in tone, melody and beauty, as a storm may break to allow sunshine. Not everyone puts their headphones on to be reminded of reality, however. Most of us have ears for music-as-fantasy and that may present a problem for Teith, as it is for any exercise in art. There will be those who scoff, the apathetic and those who are endeared by the honesty of this music.
I am somewhere between apathy and endearment. This pains me, as a reviewer, because I would give this album top marks for all it attempts. There are some awesome tunes hidden in this album, but they are muddled or dominated by the very noise that makes this work so unique. This brings us back to the art that lives within this recording because all beauty in a city is hidden and sometimes greyed by the life that teems around it, making it more precious. This is something Humboldt Park does with little effort. When a melody catches your ear, as you begin to enjoy it, it has already moved on or transformed.
Finally I must note the track titles: "This Buffalo Wings Café is a Wi Fi Hotspot" is a prime example. When you approach these works knowing the title, it helps you paint the "overheard conversation" nature of it all. The chime of the door as it opens, letting in the noise of the street and giving way to the buzz of an afternoon rush. Then, you leave, and it quickly fades as you find yourself back on the street. Illustrating snippets of life in Humboldt Park, Chicago – this is bold work. You will not find yourself tapping your feet often and you should probably listen to the LP when you have time to study it. Teith is a scholarly body, presenting the art that lives around us, framed by the brick, stone, and cacophony of Chicago.
Teith is doing a limited release of physical LPs, printed by Chicago design collective Delicious Design League. You can preorder the LP, or a digital download of the album, on Bandcamp. The band is also holding a listening party on Saturday, January 26 at the Empty Bottle. Admission is free, and more information can be found on their event page.