Music
Live Review: Pelican @ Lincoln Hall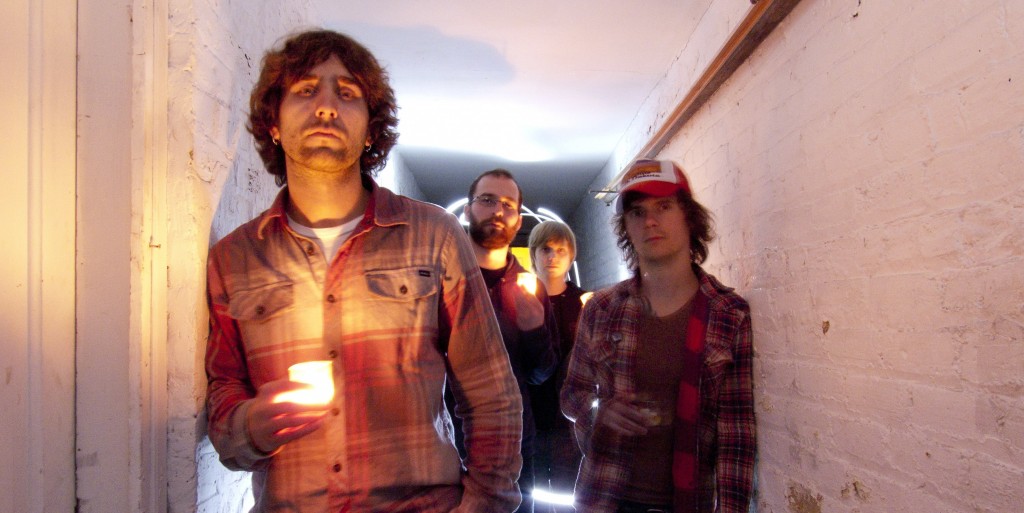 Pelican guitarist Trevor De Brauw mentioned in his interview with HEAVE that they had been recording in both Los Angeles and Chicago; so they had started their tour in sunny California, finally returning to their hometown of Chicago, a setting much more appropriate for their music. It was a hot and rainy night, all night, and the fresh atmosphere of Lincoln Hall provided an apt venue.
I must comment, this venue is clean. The bathrooms are clean, the floors are clean. It took me off guard. I love the venues in my city, truly I do, but they tend to smell like piss and beer. Not Lincoln Hall, this place is so fresh it belongs in an expensive grocery store. Unfortunately for my fellow concertgoers the prestigious DePaul University is nearby, so the club has a high concentration of wasted 20-somethings. Oh well, good thing it's a rock show. Nobody will notice if I throw an elbow or four.
Local duo Redgrave opened to and immediately took hold of their set. Even if this was Pelican's day, lead singer Angie Mead surprised and hooked crowds early on. Female leads are a rarity, and I must say I was not let down. When you're the opening act people are often skeptical or resistant to enjoying your music, simply on the fact that you're opening. After a rough start, Redgrave absolutely nailed their short set. Congrats, your mix of Joplin-esque vocals and fuzzed-out rhythm guitar is a smashing success! Check these guys out.
After a boring and amusingly strange set by Anatomy of Habit, Pelican picked the crowd up with songs off the new EP and, as is customary to their sound, crushed us all underfoot. When seeing a strictly instrumental band, you might think the set would be boring or uneventful. Proving that is never the case, the band channeled the epic energy of their songs and fed it to the crowd, who were eating it up. In a room full of beardy 20-something metalheads, not a head was left still.
With an expert mix of early hits and recent material Pelican took the mid-size venue and made it feel grandiose. With new guitarist Dallas Thomas (of The Swan King), there was no shaky execution or irregular delivery. After some touring in the previous European tour, the current stand-in for the recently-departed Laurent Schroeder-Lebec, seemed to settle into the set like a rider on a recently broken-in stallion. Stepping astride the hooks and rhythms in the typical legs-apart metal-musician stance, you could almost visualize it.
Later in the set, something I had not seen at Pelican's previous shows, de Brauw and bassist Bryan Herweg switched instruments quickly and proved that no matter the arrangement, the band's sound exists whole. As if the songs have their own life and the set was a garden, song after song, new and old, danced with one another effortlessly.  The band should be proud of themselves: road-dogs turned businessmen and artists the show was delivered with energy and sincerity; Two things that any concert goer can appreciate and connect with.
Dancing happily with the music, de Brauw seemed excited to be playing on home turf while brothers Bryan and Larry Herweg approached the tunes with professionalism. Dallas Thomas was given the chance to, during the brief encore, test his mettle against the crowd with a heavy dose of feedback and deep dark riffage. The audience appreciated a traditional dose of the pelican heaviness. All around, a very enjoyable set; however, it seemed a bit brief. I probably only imagined that, wishing they could have played longer.