Culture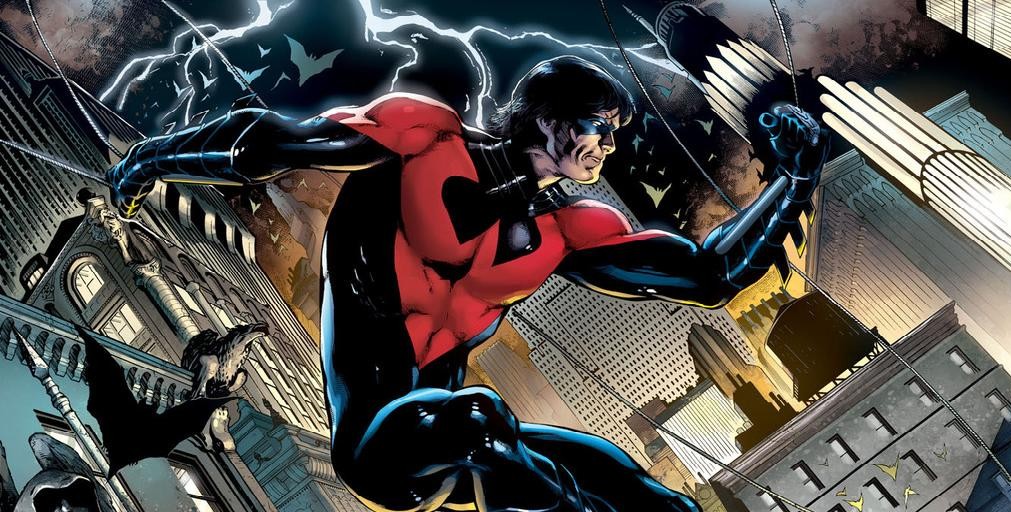 Dan Chruscinski
After I read the announcement of the HD re-release of NiGHTS into Dreams for the PS3/360/PC I immediately jumped right onto YouTube to listen to the ending theme of the original game. It's sappy, poorly written, and catchy as hell. Be prepared to hum this all weekend.

Bill Jones
Nightwing – A buddy of mine has been lending me the Nightwing comics, which are being written as part of DC's New 52 initiative by Kyle Higgins, a Chicago-area native. It's definitely worth a try for anyone unsure what to get started with on the New 52. It's through roughly 10 issues now, which can be kind of difficult to find in stores with no trade paperback on the market yet, but digital services have it available for those who need to check it out now. Because I still like my paper copies, though, I'd just recommend waiting for the trade, unless you can find a good deal of back issues at the store.
Matt Consolazio
This is a video from Jeremiah McDonald.  He created a video 20 years ago to make an interview with himself.  And well– 20 years later– here it is.

Amy Dittmeier
I recently started reading The Windup Girl by Paolo Bacigalupi and, though I'm a couple years late to the game, I have to say this book already has me hooked less than 50 pages in. Set in Thailand, it follows a series of characters through a world devastated by global climate change and depleted resources that now runs on manual power, or calories. Bacigalupi won the Hugo AND the Nebula award for The Windup Girl. I can't wait to see what other weird shit happens in this book.
Dominick Mayer
I've been watching the trailer for Beasts of the Southern Wild for months now, and it finally hits Chicago today. I will be there with bells on for what looks like it may be one of the year's best movies. It looks like a Terrence Malick film, but I might actually give a shit about anything beside the visuals in it.

Ben Kessell
When I'm not rolling around in my own filth while screaming obscenities to the beat of Pelican's new EP Ataraxia/Taraxis, I spend my time on YouTube. A lot of time on YouTube. Enough time to find stuff like this.

People ask me why I find this stuff so intoxicating. So I pull them close, close enough to feel my breath on their face. My eyes afire with the power of a million streaming vidoes, I whisper "Because INTERNET."
Desiree Mitchell
The Vegan Skate Blog! – A guy I work with turned me onto this blog. I'm not a skateboarder by any means, but it's great to see what vegan-friendly products they have available for those who choose to shred the streets. Sometimes he throws in a recipe or two and some pretty rad videos.

Patrick McGee
The most awesome news to grace my eyes on the 4th of July came from outside the USA. We are now one step closer to discovering how the Universe was formed. Also, Stephen Hawking lost a bet since he said it wouldn't be discovered. Guess he doesn't know everything huh?