Culture
"Beasts" a true masterpiece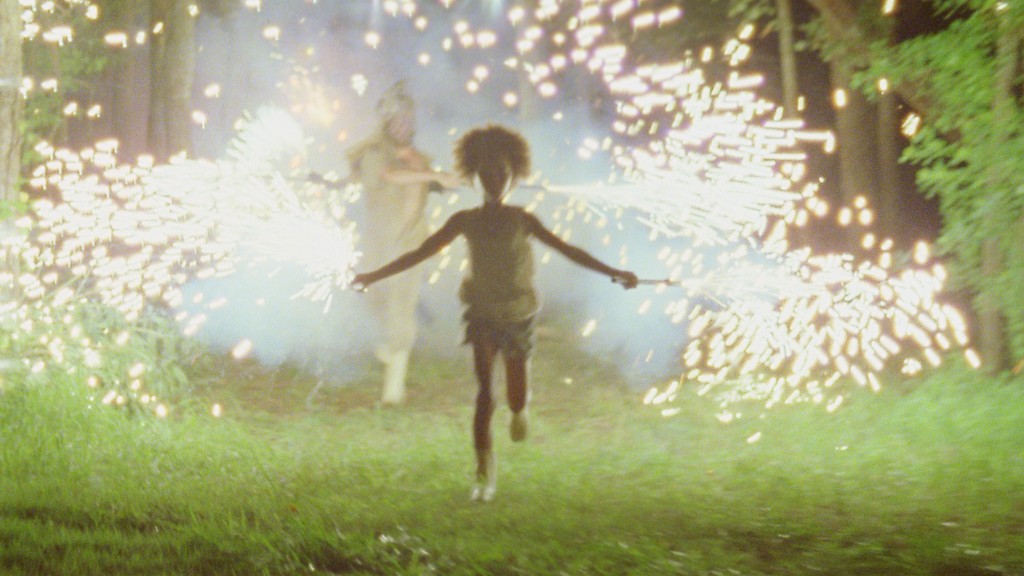 Beasts of the Southern Wild dir. Benh Zeitlin
Release Date: Jul 06, 12
1
2
3
4
5
6
7
8
9
10
"In a million years, when kids go to school, they're gonna know that there was a Hushpuppy, and she lived in the Bathtub with her daddy." So says Hushpuppy (Quvenzhane Wallis), the tiny hero of Benh Zeitlin's masterful Beasts of the Southern Wild. The Bathtub is a small community in a never-identified southern part of Louisiana, where the poor have built a home for themselves, away from the scornful eyes of the people who live above the levees. It's a beautiful place, a home where there is no rich or poor, only a group of people who've come together to drink, stage holidays for anything they like and survive together. You might have heard some of the allegations against the film already, that it's cultural tourism trafficking in the dignity of the poor and the like, and I would just like to say that to apply such a rhetoric to any film is to disregard a story simply for the sake of proving one's own forward-thinking status. And that's no way to approach what might be the best film of 2012.
Hushpuppy lives with her father, Wink (Dwight Henry), a drunk alongside a town full of them who's prone to getting mean and forces Hushpuppy to toughen up beyond her age, but does this in the service of making sure she can live a long life once he's gone. Hushpuppy, for her part, prefers to ignore her father's episodes and the storm that her teacher warns is coming (one which will force everybody to learn how to survive, much to the young class' dismay), and instead passes her days listening to all the animals. She insists, in voiceover that perfectly captures a child's inner monologue without getting twee, that she can hear the animals' thoughts, no matter how simple. As she understands the world, "The universe depends on everything fitting together." The coming storm threatens this, for it could not only interrupt the Bathtub's way of life, but risks unearthing long-dead creatures called aurochs, which old wisdom says used to feast on the weakest cavemen that couldn't defend themselves.
Beasts of the Southern Wild begins and ends with a parade, in a sense, and the film as a whole is a celebration, specifically of the sort of community that poverty creates, one which not even an apocalyptic flood or something wholly more destructive waiting on the other side of the levees can break. Though Hushpuppy sees herself as part of a much larger universe even at a young age, she knows the importance of this place, and how nowhere else can replace it. Willis, who I guarantee will become the Oscars' youngest Best Actress nominee ever at year's end, sells this balance of youth and weariness with a steely resolve that's absolutely incredible. Throughout the film Hushpuppy repeatedly surprises her father with just how perceptive she is, able to figure out things deliberately kept from her in an attempt to protect her. When the storm comes, as it was always going to, there's no time for crying. Instead, Hushpuppy relies on Wink (Henry has a few great moments of his own) and on her long-gone mother, who she can see sometimes in the distance, and on the hope that putting her universe back together might be enough to make everything right again.
Zeitlin, making his directorial debut, has created a film that features the naturalism of some of Terence Malick's early work while always remaining rooted in the humane. What's most surprising about Beasts is how funny it is at times. The film refuses to settle for extended wallowing in the misfortunes of the Bathtub's denizens, instead throwing a 90-minute parade of its own for their unrelenting faith (if not optimism) in the future. Above all, though, even the social allegory that eventually makes its way into the film in rather pointed fashion, this is a coming-of-age tale, the story of Hushpuppy's passage into adulthood at the age of seven. She knows that something isn't quite right, and that most of the world outside doesn't live the way the Bathtub does. She also doesn't have to, and even when she eventually gets to see just a little bit of that world, it doesn't matter. There are only two places for her: Home, and everywhere else.