Music
Underrated Classics: The 6ths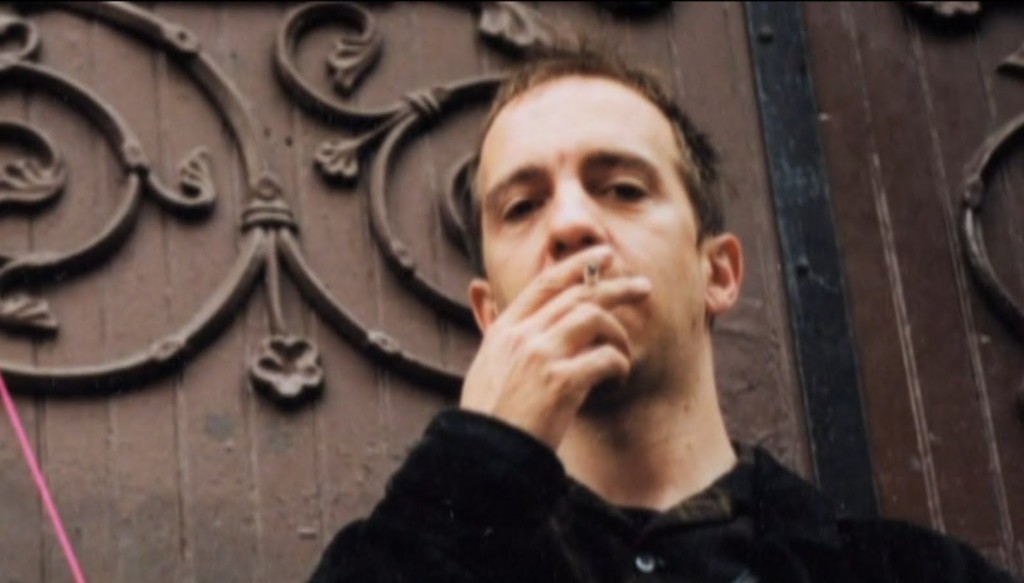 Each week in Underrated Classics, Cory Clifford digs deeper into the annals of music history to recommend essential unsung acts that have yet to even find a sustained cult appeal.
The Magnetic Fields' Stephin Merritt is easily one of America's best songwriters of the past 20 years. From the impressively long masterpiece 69 Love Songs to his dream pop legend Get Lost, Stephin has crafted song after song of tongue-twisting narratives about heartbreak, longing and a whoooole lotta suffering. Yet with each emotional roller coaster of a tune, he pairs it with lightheartedness and a somewhat sardonic approach to 60s love songs. Despite that Merritt has always taken songwriting and album-making seriously, he's clearly someone with a sense of humor (hence song titles like "Let's Pretend We're Bunny Rabbits" and "We Are Having A Hootenanny," to name a few). Due to this laughable approach, Merritt pondered in the mid-90s as to why no one had made a tribute album to his songs yet. So of course he decides to make one himself, under the name The 6ths.
The 6ths first "tribute album" is Wasps' Nests and it's a brilliantly penned and produced record with vocal contributions from a "who's who" of 90s indie pop. The opener, "San Diego Zoo," features vocals from San Diego native, and 28th Day frontwoman Barbara Manning. The chorus features classic Merritt wordplay with "Highway 405 will take you from the Boom Boom Room/to Interstate 5 which goes right to The San Diego Zoo/San Diego Zoo." Merritt's sole vocal contribution comes on the second track "Aging Spinsters." "Aging Spinsters" has a very Roxy Music a la Avalon with sparse synthesizer arrangements and a dreamy vocal-croon similar to Prefab Sprout. One of the album's most fun tracks, "All Dressed Up In Dreams," features Helium sexpot Mary Timony singing classic Merritt-longing in the brilliant chorus "I got all dressed up in dreams/and I waited by the door/but you never even called/to tell me you don't love me anymore." Galaxie 500's Dean Wareham sounds as Neil Young as ever on "Falling Out of Love (With You)" and Ayako Abashiba's child-like wonderment perfectly complements the sophisti-pop tune "Winter In July."
Former Let's Active frontman Mitch Easter sings "Pillow Fight," one of the sillier songs on the album, which features the classic line "And are we breaking up tonight?/or can we have a pillow fight?" Superchunk's Mac McCaughan tones down his famous punk vocals for the circus-like "Dream Hat" and Yo La Tengo's Mo Tucker-like drummer Georgia Hubley sings the John Hughes soundtrack-sounding "Movies In My Head." Sebadoh and Dinosaur Jr.'s Lou Barlow sings one of the album's most beautiful and impressive tracks – "In The City In The Rain." The song has a Tommy James & The Shondells vibe to it, and it's easily the most love mixtape-worthy of all tracks, due to the perfect opening line "In the city in the rain you've got a beautiful face."
Twee queen Amelia Fletcher gives a fun performance on "Looking For Love (In The Hall of Mirrors)," and beautifully sings "When the sun goes down and the moon appears/you go looking for love in the hall of mirrors." New Zealand-rock legend Robert Scott sings the silly and lively one-night stand track "Heaven In A Black Leather Jacket" while The The collaborator Anna Domino gives a strong performance on the Altered Images-like tune "Here In My Heart" (a song that, much like "Movies In My Head," has a classic John Hughes-soundtrack feel). Unrest's Mark Robinson sings one of the best tracks on the album "Puerto Rico Way." The opening lyrics have a Robert Forster-like surrealism with "The sun pissing in the streets of some hungover place/dances with two left feet upon her face/but soft, she is fast asleep between her mosquitoes/you never know what she knows."
Velvet Crush singer Jeffrey Underhill sings the dance-y dream pop track "You Can't Break A Broken Heart." "You Can't Break A Broken Heart" has a soaring chorus that gets introduced by the brilliant line of "I know you don't love me, but you will." Lastly, we get another New Zealander vocal contribution, this time from lo-fi kingpin Chris Knox. "When I'm Out of Town" is a beautiful song, and has Knox's best vocals since Tall Dwarfs' brilliant debut album Weeville. "When I'm Out of Town" begs the question constantly "Who do you love when I'm out of town," and does a terrific job referencing the famous nursery rhyme "Rub-a-dub-dub" with the line "The butcher, the baker/the thin undertaker who makes not a sound/who do you love when I'm out of town."
The 6ths released one more tribute album in 1999 entitled Hyacinths and Thistles and, though not as good, it's still worth just as much to invest time into. Though Magnetic Fields' fans are for sure well aware of the brilliance of Wasps' Nests, hopefully more can discover this brilliant compilation for an encouragement of one more album from The 6ths, with classic indie pop vocalists, as well as more contemporary ones. Stephin Merritt and The Magnetic Fields continue to awe people with brilliant records, most recently with Love At The Bottom of The Sea. However as much as Stephin's voice is terrifically baritone, he really has enough talent to write a song each for a legion of vocalists to sing, much like he successfully did with the 6ths. I think more than now is due time for a Stephin Merritt tribute album.