Culture
The Hipster's Cookbook: Polish Cooking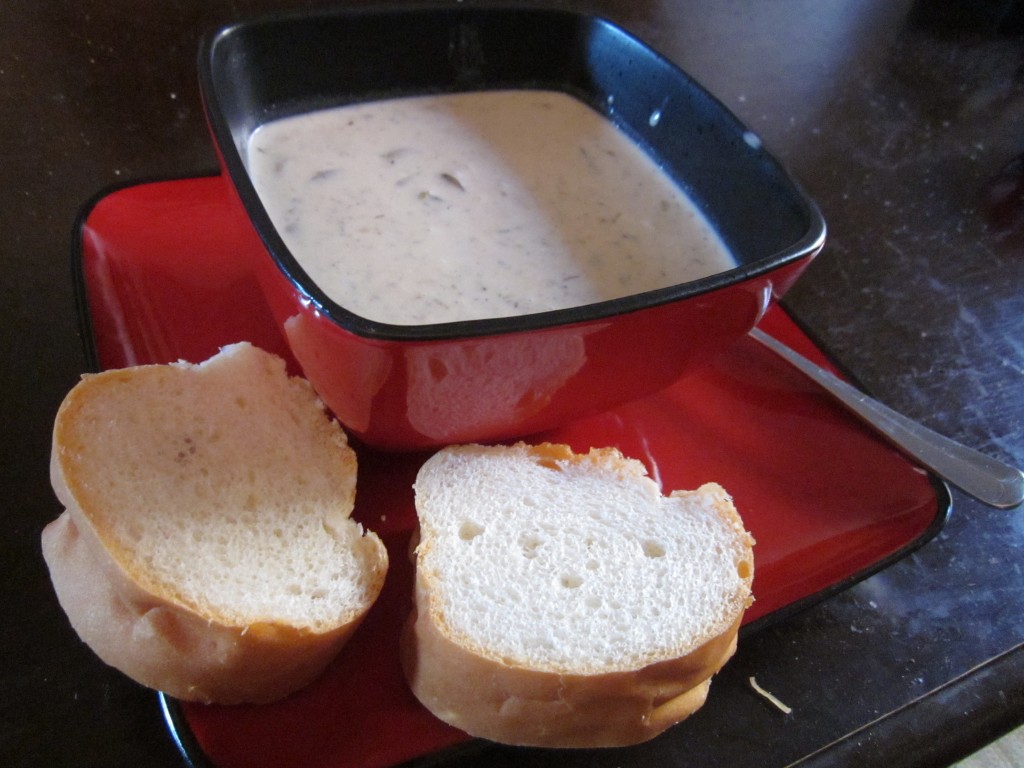 I'm sure it will come as a surprise to approximately no one that my family likes food a lot. Whenever we get together, we spend the entire time we're eating planning the next thing we're going to eat. Sometimes this involves us taking over a large section of a restaurant; other times it means cooking massive amounts of food. With the latter, as much as everyone tries to bring new and different dishes, we always end up with a high ratio of Polish food, because my family is super Polish and good Polish restaurants are hard to come by. I'd be lying if I told you I haven't ingested more than my weight in pierogi over the years, but other Polish food can be good, too.
As with all Eastern European cuisines, Polish menus are heavy on soup. Borscht (beet soup) is probably the most well known, and there are several versions of it, but beets just don't get me excited. This mushroom soup, on the other hand, is one of my favorites. I know that a lot of people don't have a great love for mushrooms, but I have confidence that this will change your mind. When I make it (and other soups), I prefer to use low-sodium chicken broth and add in freshly ground salt, because it's more flavorful and leaves you in control of the end amount. If you use regular chicken broth, be careful not to make it too salty. Most traditional Polish mushroom dishes call for forest mushrooms, and you can buy these dried and add them to this soup for additional flavor, but button mushrooms will work just fine. The pre-sliced mushrooms that are available at most grocery stores are a life-saver here, because washing and slicing two pounds of mushrooms is no mean feat. You can eliminate the cream from this recipe for a dairy-free version, and it will still be good, but I much prefer the creamy version. This recipe makes a huge amount of soup, so if you're not cooking for your entire family, you may want to cut it in half.
——
Polish Mushroom Soup
4 tbs butter
2 tbs olive oil
1 large sweet onion, finely chopped
4 celery stalks, finely chopped
5 garlic cloves, minced or crushed
1 leek, finely chopped
2 lbs (32 oz) sliced fresh mushrooms
4 tsp thyme
2 bay leaves
7 tbs all purpose flour
¼ cup cooking sherry
8 cups chicken stock
1 tbs apple cider vinegar
Salt to taste
Pepper to taste
1 ½ cups heavy cream
Parsley to garnish
1) In the bottom of a large stock pot, melt butter and olive oil over medium heat. Add onion, celery, garlic, and leek and sauté, stirring occasionally, until they begin to soften.
2) Increase the heat to medium high and add the mushrooms. Cook until golden brown, about 10 minutes.
3) Reduce the heat to medium low and add thyme, bay leaves, flour, and sherry. Cook, stirring constantly, until the mixture has thickened into a roux, about 5 minutes.
4) Pour in the chicken stock and vinegar, and season with salt and pepper. Increase the heat to high just until the soup boils, then reduce to medium and simmer for 40 minutes.
5) Set heat to very low and add cream, stirring until combined.
6) Garnish with parsley to serve.