Music
Bob Mould creates an ode to classic pop rock on Silver Age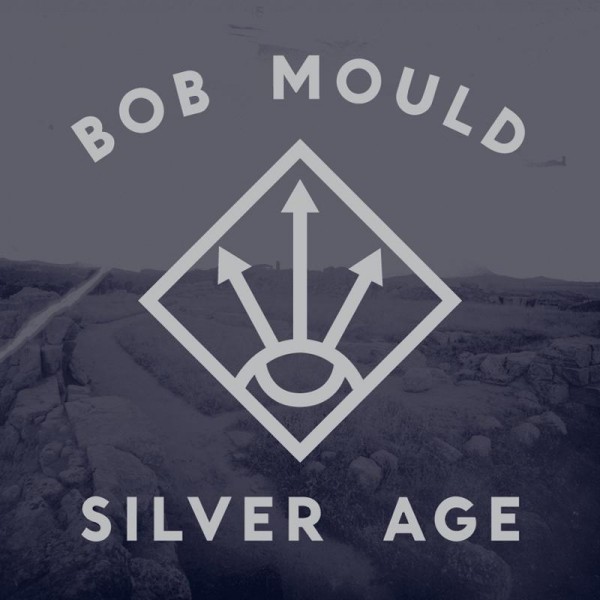 Silver Age Bob Mould
Release Date: Sep 04, 12
1
2
3
4
5
6
7
8
9
10
Growing up is a funny thing.  At the ripe old age of twenty-two I already find myself complaining about back pains, electric bills, and a noticeably receding hairline (especially on the right side of my head); clearly my world is coming to a quick end. Growing up is universal and so is growing older, even for punk legend Bob Mould.  His seminal band Hüsker Dü formed thirty-three years ago, and though they've been broken up since 88, Mould has forged on with both solo music and Sugar, the aggressive pop rock group he formed in the early 90s.  Despite a few pitfalls, (did anyone really want the pitch corrector on "(Shine Your) Light Love Hope" or any of Modulate?) Mould has had a fairly consistent output.  With that in mind, with any musician, there comes a point in time the songs just don't come as easy.  Inspiration will always fizzle out and the music just won't have the magic that it used to.  The big question here is, does the fifty-two year old punk legend still have what it takes to put out a record worth really listening to or should he consider putting his rock days to pasture?
Silver Age starts off with the radio-friendly "Star Machine," where Mould channels a very 90s vocal melody and grabs a hold of a very immediate chorus.   The album stays very guitar-oriented and fast-paced until the fourth song, "Steam of Hercules," where Bob and the band slow things down quite a bit.  Although the diversity is nice, it's not really as noticeable as his acoustic-laden last effort Life and Times, which really felt like Mould was going for something interesting.  Don't get me wrong or anything, these songs are all very listenable; "Keep Believing," the clear highlight on the record, is just as anthemic as the best Hüsker Dü tracks and the single "The Descent," is a great power pop song with a fantastic music video, but there still feels to be a little bit of a lack of diversity that made his previous record so enjoyable. However, there is still something special about this album.  It's an ode to classic pop rock.  It's meant to be played loud and it's meant to be a more aggressive step up from Life and Times, which seems to be exactly what he was going for here, and for that I have to commend Mr. Mould.
For this point in Bob's life, this is the record he needed to put out.  Are there some clunkers?  Sure, but that should be expected from any album you listen to.  If you liked any of Mould's work with Hüsker Dü or especially Sugar, this album will be a delight.  If you're wanting something life altering and confessional, you might want to look elsewhere.  All-in-all, this is a very fun record to listen to and it's nice to see that Bob can still rock with the best of 'em.