Music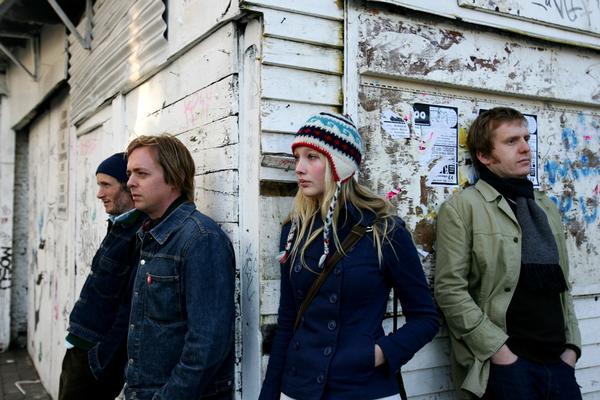 Welcome to HEAVEmedia's swap week! Our columnists have taken over each other's articles all week long. Today – Underrated Classics columnist Cory Clifford takes over Josh Watkins' 45 RPM, to break down the discography of Merge Records band The Clientele.
Suburban Light (2000)
A comprehensive collection of The Clientele's early output with former co-founder Innes Phillips. Every rainy day deserves a soundtrack, and these 13 tracks are the perfect score. Songs built around themes of rain like "Rain" and "Monday's Rain" are obvious, but Byrds-y jangle affections like "I Had To Say This" and "(I Want You) More Than Ever" are equally raindrop-y and effective. In general the album works equally as well in 95% of twilight occasions (no base in fact, but it sounds about right; post-truth is awesome). Hazy dusk/dawn tracks like "6am Morningside," "As Night Is Falling" and "Lacewings" are perfect for post-drunken nights out, and are equally romantic and sad. The Clientele's debut may seem reticent in its woozy reverb-filled ambiance, but quickly wins over with its honest songwriting and 60s pop vibe.
A Fading Summer EP (2001)
The band's first official release on the legendary Merge Records is heavily overlooked, and it's quite a shame, for it features four of the band's best songs. From the upbeat opening of "An Hour Before The Light" to the stoner-appreciative beauty of closer "Saturday," A Fading Summer is similar in sound to Suburban Light and concise enough for immediate repeat listens.
The Violet Hour (2003)
The purported Blonde on Blonde of "whisper rock," the band's proper debut LP is just as effective as their first two releases, but has updated production value and frontman Alasdair's MacLean's clean-up as the band surpasses its ten year anniversary. "House On Fire" is a delightfully bluesy, jangling affair, but one of the longer tracks is the album's ultimate standout. The initial slowcore to eventual psychedelic jam "Lamplight" is six minutes of pure romantic bliss.
Strange Geometry (2005)
The band kicks things into its highest gear with their second album, and the album itself is perhaps the best showcase of MacLean's guitar skills, as well as lyrical mastery. The opener "Since K Got Over Me" has wordy relatability in its chorus that would make Morrissey jealous with "I don't think I'll be happy anyway/Just scratching out my name/But everything's so lucid and so creepy/Since K got over me." K must have really done a number on MacLean, as the second song dedicated to the initialed character is brought forth on "K." MacLean broken-heartedly sings "You flower through my nails/And skin moving like the sunlight in the alleyways/But in this life we won't meet again." Baroque strings introduce the lead guitar-heavy "Impossible," and second-to-last track "Losing Haringey" has a similar formula, only with a brilliant story spoken over it about a young poor man realizing he is sitting in a familiar photograph from 1982. The album is the band's most cohesive to date.
God Save The Clientele (2007)
The band's most popular album, and their most easily accessible. It's also the first album to feature strings and keys from added member Mel Draisey. The album's noted for its heavy use of pedal steel and slide guitar from Wilco member Pat Sansone. It's also as soft-rock as the band will ever get, but it shows how much affection MacLean has for baroque pop legends like Harry Nilsson and Burt Bacharach. Songs like "From Brighton Beach To Santa Monica" and "The Queen of Seville" are wonderful story-songs, and the most balladic track "Dreams of Leaving" is one of the most beautiful things you'll ever hear.
Bonfires On The Heath (2009)
The band's "safest" album, one that's full of piano and lapsteel, but instead of taking on 60s-style Bacharach, they take on 70s-style adult-oriented rock. But one of the band's best songs is on this album, the horn-filled "I Know I'll See Your Face." The song has a brilliant bridge that has some seductive Spanish guitar, and the when the trumpet kicks in, you feel like you're in the middle of a telenovela that MacLean and company are scoring. It's a truly romantic tune, and the album showcased the band's ability to explore different genres of music.
Minotaur (2010)
The indefinite hiatus album Minotaur is a mini-LP that's inconsistent, yet still features some seriously brilliant songs. The title track and opener is a slight return to the band's style on Strange Geometry. Instrumental "No. 33" shows some brilliant piano skills, and songs like "Strange Town" and "Nothing Here Is What It Seems" are short but ridiculously entertaining. The album leaves fans excited for more, but sadly feels rushed towards release.