Reviews
The Rosebuds return with Loud Planes Fly Low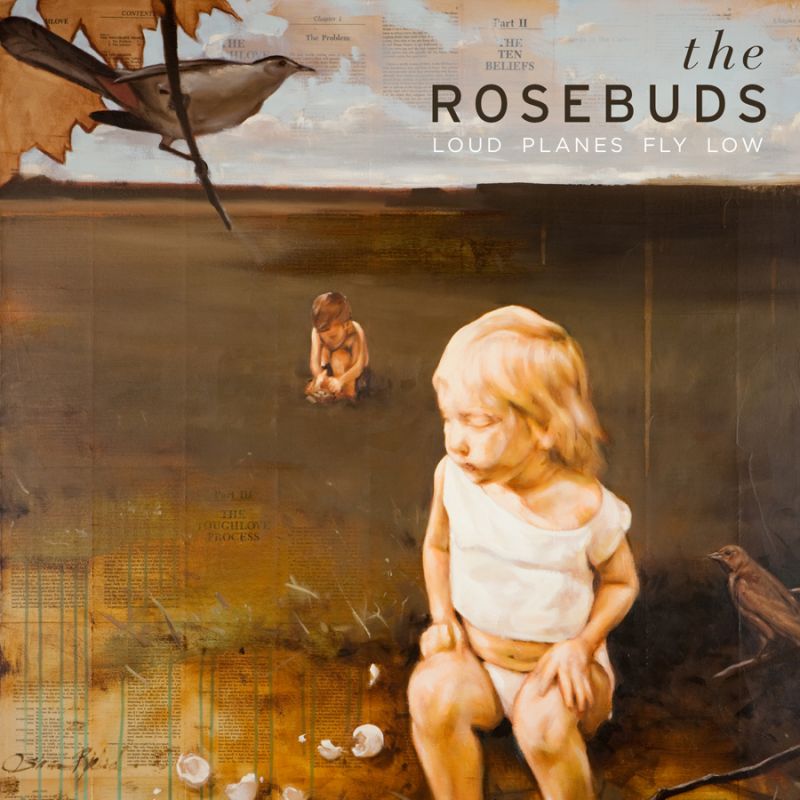 Loud Planes Fly Low The Rosebuds
Release Date: Jun 07, 11
1
2
3
4
5
6
7
8
9
10
The Rosebuds' fifth studio album emerges clearly from the groundwork laid down by their previous albums, but while the latest record is both true to style and new enough to avoid monotony, something about the recognizable foundation is shaky.
Loud Planes Fly Low puts to use the same tools mastered in previous albums with thought and precision: echoey vocals layered with slow-but-driven bass-heavy drums, occasionally throwing in some bells to show a more jingly side or cutting down on the reverb for a rawer sound.  The trance-inducing vibe cultivated by the ethereal edge of the vocals coupled with the constantly throbbing beat adds an almost shoegazing edge to their unique brand of power-pop.
Maintaining interest and continuing to command respect with five consistently catchy albums would be tough, despite a decidedly individual sound and quirks aplenty, so there's definitely an effort to keep things changing in a few of The Rosebuds' records. This time the intention is slightly misguided. In their last creation Life Like the variations come in exactly the right sizes and exactly the right shapes, keeping the album from dragging or fading into background noise without coming off as scattered or non-genuine.  On Loud Planes Fly Low the songs that stray further from what we expect of The Rosebuds seem a little strained, weakening the overall cohesion of the album.
The strongest moments of the album are mostly in the more energetic tracks, such as the strong steady drive in "Come Visit Me" or the jubilant energy in "Woods," though not exclusively. The more somber tracks tend to drag or drone, such as "Waiting For You" and title track "Cover Ears," but on the other hand one of the standouts is simple, honest-sounding "Without A Focus." This mellow mid-album track cuts out nearly all the echo and far-off sound so characteristic of the group which anchor the record well. Another track "Go Ahead" exhibits another successful relatively low-key incarnation of the typical sound.
Loud Planes Fly Low has a little less rock and roll in it than previous Rosebuds releases, leaving them with a less directed, less self-assured sound than usual. While on first listen I chocked up the weaknesses to a struggle with producing a fifth album that was new without throwing fans' expectations, I later learned that this is the Rosebuds' first album as "just friends," rather than a married couple—so they are, in a way, starting with a new, less stable form of their old foundation. The pair still churn out impeccably crafted tunes with a lot to warrant repeat listening, and while the whole package lacks something on Loud Planes Fly Low, the differences promise an uncertain new era for The Rosebuds worth keeping an eye on.