Culture
Press Select for Options: 8/27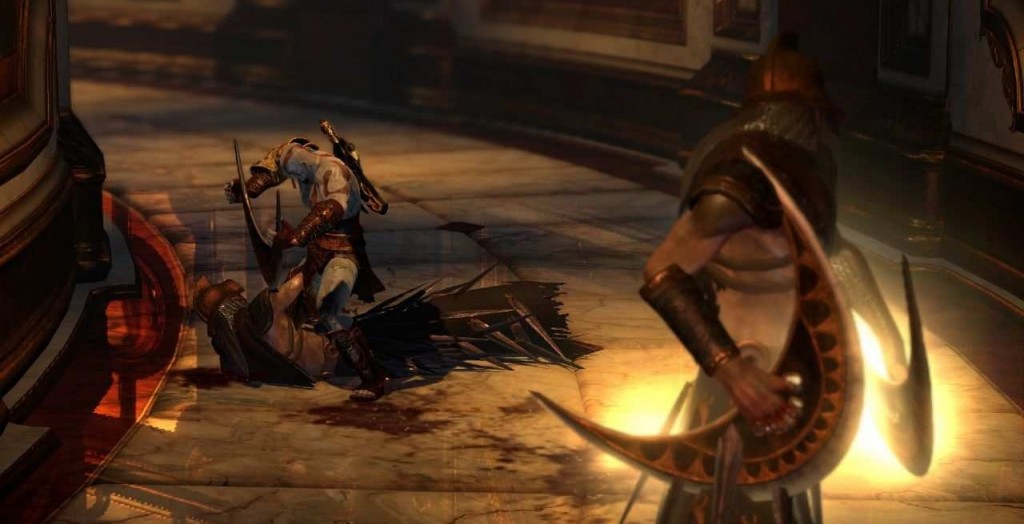 Resident Evil: Retribution hits theaters in a little under a month and with it brings the return of Michelle Rodriguez, my spirit animal and role model in life. Starring in two game-franchise-based flicks (Bloodrayne was the second, don't watch it), I wonder why this tough as nails bad girl hasn't been shown love in games themselves. How come Ellen Page gets to star in the upcoming Beyond: Two Souls, and yet Rodriguez is missing in action from all future game releases? The answer is pretty simple; Michelle is far too awesome and would overshadow all other characters. I heard that's why Jessica Chobot got a role in Mass Effect 3 and Rod-money did not. She'd have taken care of the Reaper threat while Commander Shepard was still trying to crack the case of what James Vega did last summer. So until we all accept that Rodriguez is a video game bad ass come to life, we're stuck with the likes of Nolan North. Stupid, lame, paragon of cool, Nolan North. Ah well, let's see what's coming out this week.
Madden NFL 13 (PS3, X360, Vita, Wii)
The yearly chance to take Pat Devlin and the rest of the Miami Dolphins out on the field has come at last and I cannot be more excited. I don't expect any pass interferences when I make it all the way to the Superbowl. Don't think I'll be taking any crap from other gamers or giving up without a fight. I'm not a member of the Denver Broncos, amirite? Special thanks to wikiHow for teaching me how to fake football knowledge!
God of War Saga (PS3)
All five God of War games. Buy this now.
Ratchet & Clank Collection (PS3)
I absolutely love this series, like as more than a friend. Unfortunately, this only includes three of the PS2 games and ignores Deadlocked, which is unforgivable in my book. Still, if you haven't played the original, Going Commando and Up Your Arsenal, you really need to. This series is pure gaming bliss.
inFamous Collection (PS3)
I see a theme with the PS3 releases this week. This is the least vital of the collections, as the games are still fairly easy to find, and for pretty cheap. I've only played the first one, but if you like the idea of being an electricity-wielding hero or villain in a sandbox world, you owe it to yourself to check it out.
Journey Collectors Edition (PS3)
Journey, Flower, and Flow are three of the neatest PSN games with Flower being a personal fave. If you're in the mood for three games that are stretch the boundaries of the medium, these would be it. No guns, no real enemies, no overwrought narratives. Sometimes it are the games that keep silent that end up saying the most. Check them out. Please?