Culture
Press Select for Options: 9/24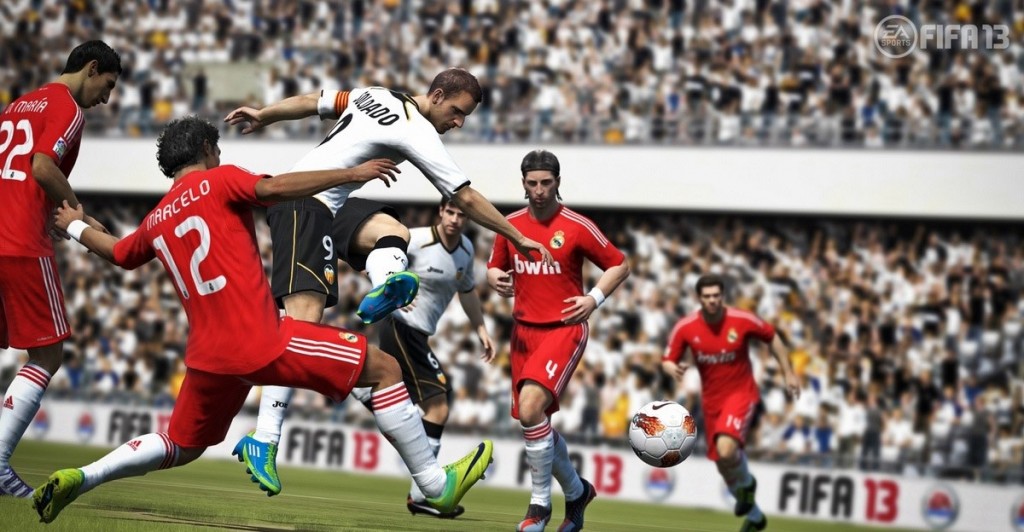 Have you ever been excited for an upcoming entry in a game series and you end up going back and diving headfirst into other games/media from the past? That's what is happening to me this week with Resident Evil 6 hitting at the end of the month. I've replayed the original, saw Retribution, downloaded and watched the amazing Resident Evil: Damnation CG flick, began re-reading the Code Veronica novelization, and spent downtime at work going through plot guides and the Resident Evil Wiki for bits of trivia and theories. I've done the same with Silent Hill, Final Fantasy, Kingdom Hearts, Tekken. I could go on and on. Well, while I spend my days recreating the T-Virus using a re-purposed home meth kit I bought on eBay, you can check out this week's new game releases. Hope you like soccer!
Pro Evolution Soccer 2013 (Xbox 360, PS3)
Two heavy hitter soccer games in one week. This is like when girls wear the same outfit to a party and then they get into a fight and pour water on each other and yes, everything I know about women I've learned from teen movies. Demos of each should be hitting the consoles so you can find which virtual cleats fit best.
FIFA Soccer 13 (Xbox 360, PS3, Wii, PSP, Vita, 3DS)
See above.
One Piece: Pirate Warriors (PS3)
Anime game! That's all I know!
The Testament of Sherlock Holmes (Xbox 360, PS3)
Sherlock is in danger of reaching over-saturation. However I am giving this game a go, just because it's about puzzle solving and investigations, Professor Layton-esque I hope.
Wipeout 3 (Xbox 360, Wii, 3DS)
The show hasn't been the same since Jill Wagner left, but then she showed up on Teen Wolf as an awesome werewolf hunter. Spoiler Alert: she dies. I really can't wait for season three, especially now that there are tons more werewolves in the mix; Alpha werewolves. What was I talking about?
Family Guy: Back to the Multiverse (Xbox 360, PS3)
These games never end well, and the previous Family Guy game wasn't exactly groundbreaking. I'll probably wait until it hits the discount bin before nabbing it. Interestingly enough, I think American Dad would make a far better game.
Angry Birds Trilogy (Xbox 360, PS3, 3DS)
I severely underestimate the popularity of this franchise, but I still think $40 is a bit pricey for games that generally come free with browsers/phones/tablets.