Music
Can't Stop Won't Stop: 7/27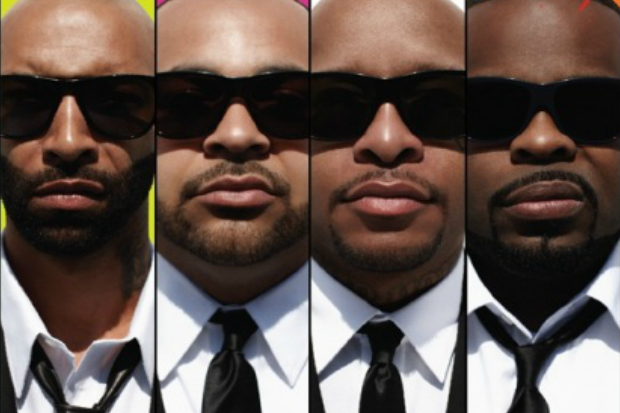 Every Friday, Can't Stop Won't Stop columnist Michael Alexander brings you the best hip-hop that the past week had to offer, along with an essential mixtape.
5) Yo Gotti feat. Young Jeezy and T.I. – "I Got that Sack (Remix)" (Prod. Drumma Boy)
Nothing wrong with some good ol' trap music, and in at five this week we have the remixed version of Memphis' own Yo Gotti's "Got that Sack." This time around, he teams up with T.I.P. and Jeezy. If this is your first go-around hearing the production by Drumma Boy on the track, your ears will enjoy the balanced bass and instrumental he puts together for Gotti.
Pros: T.I.'s verse.
Cons: The original with just Yo Gotti might be better.
4) Action Bronson – "Midget Cough" (Prod. Party Supplies)
Making the top five this week is Action Bronson's "Midget Cough." I'm a big fan of the Queens MC's creative wordplay and hilarious punchlines, and Bronsolino goes as far as saying he's riding in a Porsche with a triple exhaust and "seats softer than a midget's cough." Voice quality is a little low on this more laid-back joint, which may also be a byproduct of the relaxing Party Supplies beat. It's hard for me to ignore a new Bronson track, one that'll be featured on Mick Boogie and Hypertrak's new mixtape Representing the Stripes, which dropped this week in tribute to the Olympic Games kicking off today.
Pros: Two solid verses from Bronson.
Cons: No hook.
3) Strong Arm Steady feat. Jay Rock, Schoolboy Q and Ab-Soul – "Fair Fight" (Prod. Statik Selektah)
With a beat by the incredible Statik Selektah, TDE (without Kendrick Lamar) team up with Strong Arm Steady on his new featured track "Fair Fight." Not one single verse on this entire song is underwhelming, and I personally think Jay Rock has the best verse on the whole track. A ton of people, and they have every reason, are at times only enamored with Kendrick Lamar. This is nevertheless a clear-cut example of how the other three artists in TDE are able to supply monstrous bars as well. Strong Arm Steady is damn good as well, and the two verses he delivered make me want to check out his new album, set to drop in August.
Pros: Jay Rock out of Watts!
Cons: Any other week, this would be a definite number one.
2) Rick Ross feat. Dr. Dre, Jay-Z – "3 Kings" (Prod. Jake One)
"3 Kings" comes by way of Rick Ross, from his upcoming album God Forgives I Don't. I went back and forth about putting it lower on the totem pole this week, because in reality it's two kings and then Rick Ross, but I digress. Over a menacing beat from Jake One, West Coast legend Dre opens the track and makes you once again crave the long-awaited Detox; he's followed by a typical Ross verse. However, Sean Carter showcases why his skills in the booth are "just different." I can go on for days about the ridiculous one-liners he hits you with, continuously leaving you wondering when his verse will stop but hoping it won't.
Pros: Jay-Z's verse and beat.
Cons: I don't like Dre rapping about putting chicks in "red bottoms," doesn't sound like him.
1) Slaughterhouse – "Weight Scale" (Prod. Salaam Remi)
The original beat for "Weight Scale" was used by Nas on his "Nasty," but it's laid at the feet of the Slaughterhouse crew who just destroy it! Sprinkle in some vocals from the Notorious B.I.G., and "Weight Scale" is by far the best song I've heard all week. It all begins with Royce Da 5'9 setting the stage with some witty wordplay, spitting that he's "greasier than Harold's chicken," followed up by Crooked I and Joell Ortiz dropping a procession of  lyrical bombs that create a sizable burial hole for Joe Budden to lay the beat to its proper resting place. Now please, as a sign of respect, a moment of silence.
Pro: All of the above.
Cons: Zero.
—–
Mixtape of The Week:
Lloyd Banks – V6: The Gift
I have been eagerly awaiting the release of Lloyd Banks' new mixtape for a couple months now. Constantly mining through top hip-hop sites looking for news of the release, I finally was able to secure a solid release date and marked it on my calendar as: "July 24, PLK returns." Who and what is PLK? You might be asking that if you are unfamiliar with G-Unit artists. The Punch Line King is an MC out of South Jamaica, Queens, who miraculously managed to escape the shadow of 50 Cent, a feat I personally thought was impossible. I mean, look at what happened to Young Buck. With a series of classic mixtapes, most recently Cold Corner 2, and three studio albums (the latest being Hunger for More 2), Banks has created a lane for himself.
On this specific journey, Lloyd Banks takes you on the interstate. V6: The Gift contains 15 tracks, and luckily comes equipped with a GPS. As you merge into oncoming traffic, "City of Sin" and "Open Arms" make you immediately pump your brakes. It's just better to be safe than sorry. There are special rules of the road on this highway that make it mandatory to drive at a speed of 100 MPH, and "We Run This Town" and the combo of A6 and PLK on "Protocol" add an extra turbo boost. Luckily, as you look to the right of the dashboard, a button for cruise control to calm the mood comes by way of "Can She Live" and "Chosen Few," featuring Jadakiss. A checkpoint showing that you are five tracks from your exit on "Getting By" features SchoolBoy Q and makes you want to pull over to the side of the road and press the repeat button. By the time you reach the exit with "Terror Dome," my favorite track, V6: The Gift makes you say, with an air of confidence, "now that's the Lloyd Banks I know."