Music
Can't Stop Won't Stop: 6/29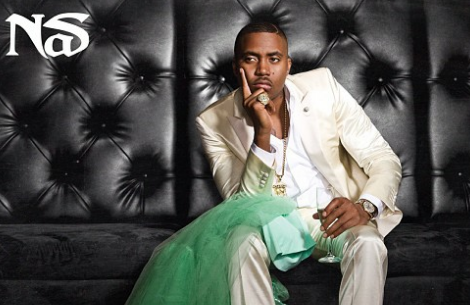 5) Smoke DZA feat. Action Bronson –"Turnbuckle Music" (Prod. Harry Fraud)
With a beat from Harry Fraud, Bam Bam and Smoke DZA tag team on "Turnbuckle Music," a feature off Smoke DZA's new Rugby Thomson which allows listeners to hear the lyrical union of what Harlem and Queens can produce. Smoke DZA is good, but I was again enamored by Action Bronson's bars. His ability to deliver punchlines that seem unfathomable makes me smile everytime I hear him rap.
Pros: Action Bronson.
Cons: I need more Action Bronson.
4) T.I. –"Go Get It" (Prod. T-Minus)
The king is here! T.I. delivers another single off his upcoming new album with "Go Get It." Now, we can all agree TIP is not the smartest criminal amongst us, but he still possess the ability to deliver some street music. And I'll admit, I'm a sucker for a dope beat at times, and will then give the lyrics a little leeway, which is the case with the beat created by T-Minus. Lyrics consist of the usual T.I. content: blowing money, riding around with the 44 (but "don't let his PO know") and a "shine that won't stop." But I dare you to turn this song up in the iPod, car or home speakers and not bounce to it. Mission impossible.
Pros: Beat.
Cons: At this point, T.I., if you're riding around still carrying and rapping about it, you're dumb.
3) Nas feat. Rick Ross – "Accidental Murders" (Prod: No I.D. / Salaam Remi)
Ironic story: Last weekend I was watching Chris Rock's old standup special Bigger and Blacker. Remember his bit on how the price for a single bullet should be $5,000 to reduce the amount of innocent bystanders killed? Enter "Accidental Murders" by Nas, which speaks on how an innocent man lost his life due to the inaccuracy of a reckless shooter. And on top of the reckless homicide, the shooter then proclaims he meant to do it and was just "putting work in." No I.D. and Salaam Remi's beat for "Accidental Murders" is a prime example of why Nas chose them to handle the bulk of the production on Life is Good, finally coming in July.
Pros: Nasir's first verse, production.
Cons: I have high expectations for Life is Good, I hope I'm not disappointed.
2) Large Professor feat. Busta Rhymes –"Straight From the Golden" (Prod. Large Professor)
If you love hip-hop, I highly suggest you check out Large Professor's new album Professor @ Large. I've heard and read a couple critiques on Large Pro's new project, claiming his lyrics and styles are stuck in the 90s (the golden era of rap, mind you). Wrong! One of the features, "Straight from the Golden" (featuring Busta Rhymes), displays Large Pro' diversity to match that of Busta's more free-and-fast delivery style. And the menacing beat that Large Pro inserts into the song is exceptional.
Pros: Large Pro and Busta Rhymes just annihilated this beat.
Cons: I would have preferred the song to be longer.
1) Lupe Fiasco –"B*tch Bad" (Prod. The Audibles)
Lupe Fiasco is making a statement that his new album Food and Liquor 2 is not to be slept on. With his second single, "B*tch Bad," Lupe speaks on the misconception of the word bitch, utilized by not just males but females alike.  The first verse discusses how a young male no older than four or five overhears his mother singing a song with "bad bitch" in the lyrics. Immediately, without having any idea what a bad bitch is, the youngster associates the term with his mother. "They are young so they are malleable" says Lupe on the second verse, demonstrating how the internet also plays a role in the continuance of the misdirection within the youth, females in this case, who are able to view usually censored content that displays what makes a bad bitch. Lupe Fiasco closes with a third verse that examines to how "bitch" can be misunderstood, and the negative effects it has with the perception of a woman through the lense of young males and females. Some thought provoking stuff from Mr. Fiasco; well done, sir.
Pros: Story rap at its finest!
Cons: "I wish Lupe would stop making socially conscious songs"- nobody ever.
—–
Mixtape of the Week
Dizzy Wright – Free SmokeOut Conversations Mixtape
I have always been a supporter of artists who attempt to put on for their city, and Dizzy Wright is trying to do that for Las Vegas. Home of the high rollers, bright lights and an increasing (but veiled) impoverished community, Dizzy attempts to  "wake up" his listeners on his new mixtape Free SmokeOut Conversations Mixtape. Not ashamed to let you know he blows loud (smokes marijuana), he nevertheless has a message to deliver. He's hungry! Not in the sense he wants a #2 and a medium Frosty from Wendy's, but rather that he wants next in the lunch line of rappers getting notoriety. The mixtape is comprised of ten total tracks, which makes it a quick listen, but my top tracks are "Wake Up," "Can't Trust Em Remix" and my favorite in "Nobody Teaching Game." An independent artist and proud of it (as he proclaims in "Independent Living"), Dizzy Wright has the confidence to make it. But time will be the ultimate determinant for the Las Vegas MC, and it'll show if he has the proper ingredients to supply his own supper instead of standing in line for handouts.