Music
Dent May strives to find originality on 'Do Things'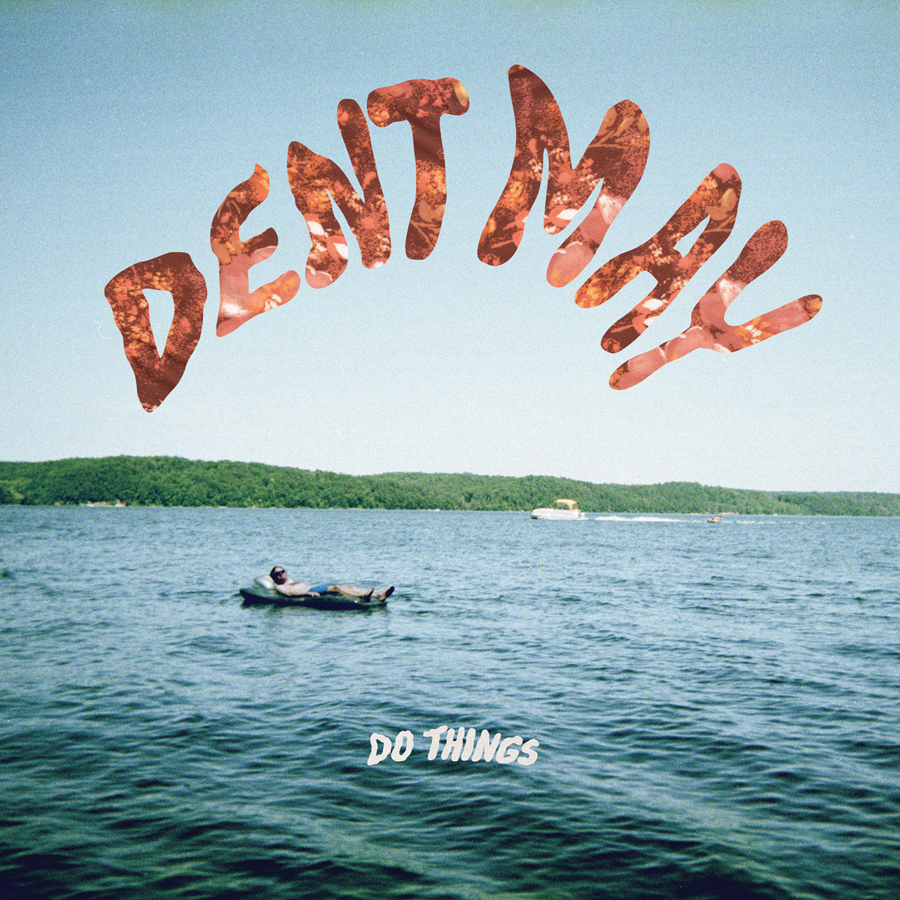 Do Things Dent May
Release Date: Jun 12, 12
1
2
3
4
5
6
7
8
9
10
Dent May has a terrific voice that partially recalls Brian Wilson, as well as Stephin Merritt. On his debut album, 2009's The Good Feeling Music of Dent May & His Magnificent Ukelele, Dent happened to combine "the sound of young Scotland"-like vocals with a kitsch-y sunshine pop appeal. The album definitely had some really good songs (especially the beautiful "Meet Me In The Garden"), but seemed to be just a few notches short of memorable. Since then, Dent has released two singles, of which one (2011's Fun) appears on his sophomore effort. On Dent May's second album, Do Things he forces more sunshine pop with modern electronics and 80s synths. The album's release is by Animal Collective's Paw Tracks imprint, and the influence of Merriweather Post Pavilion-era music is a bit overbearing. Dent May doesn't just seem to nod his labelmates and label-founders, but as well as legendarily-memed 80s dance pop one-hit-wonder, Rick Astley. In ten tracks, Do Things manages to fuse kermit-thee-frog-like vocals with psychedelia, 80s dance pop, and nauseatingly cheesy production.
Starting with the Panda Bear-sounding (but really more like Panda Bear copycat, The Ruby Suns) "Rent Money;" from the get-go, Dent May lets you know that his sophomore effort is filled with songs that would have been "all-the-rage" a few years back. From there he goes into the Lightning Seeds-like and first single, "Fun." And while the chorus is definitely very catchy, it sounds so much like The Lightning Seeds that it makes me want to listen to them instead. Following "Fun" comes the more brilliant and Beach Boys-sounding, "Tell Her." "Tell Her" has very cheesy lyrics, but it's very catchy, and is a wonderful nod to Pet Sounds. Fourth track, "Best Friend" has a similar vibe to the first two, but has more of a disco-vibe to it. And honestly, the production is great on the song, but it seems to push Dent's magnificent voice a little too far back.
"Don't Wait Too Long" is a long-lost late-80s Janet Jackson song, I swear! Say what you will about influences, but "Don't Wait Too Long" sounds like one of those songs from back in the day that gets played towards the end of wedding DJs' set lists. Right from there comes the best song on the album so far, "Wedding Day." Sure, the song sounds like a weird combination of Chairlift, Big Audio Dynamite, and The Beach Boys (again), but "Wedding Day" is actually a pretty and fun, synth pop track. From there is "Parents." Now "Parents" isn't a cover of the wonderful Descendents track from Milo Goes To College, but rather another Lightning Seeds meets Rick Astley track that is about not wanting to be like your parents. Following "Parents" is "Find It," which surprisingly sounds like early-90s power-pop-ers, Jellyfish. It's a fairly enjoyable track, that's a bit overshadowed by cheesy production. Another great song that might be destroyed by the production, is track nine, the somber title track. "Do Things" is a Brian Wilson-like track that kind of reminds me of Grease in a weird, but good way. Lastly is the 80s techno-leaning closer, "Home Groan." Once again, the sound of this would have fit perfectly between 2007 and 2010, but in 2012, it sounds more dated than Borat jokes (HIGH FIVE! VERY NICE!)
Aside from the seriously god-awful production, you still want to really like this album, because clearly the songs are there. And sure, ripping off The Beach Boys or The Lightning Seeds a little bit might lose someone some street-cred, but they themselves ripped someone off too once or twice (or actually a bunch of times in both cases). Half the songs are instantly good (much like the last album), but the ones that might be growers, really don't stand a chance being clouded under the sound of 2009 (which let's be honest, why do bands still think this is a relevant and cool way to sound?). I definitely think "Wedding Day" and "Tell Her" really have the potential to be popular songs, but Dent really ought to look back at this album and find a more humble sound to work with next time around. It took three years for the follow up to The Good Feeling Music of Dent May & His Magnificent Ukelele, and with Do Things we're left with five decent songs, five not-so-decent ones, and a whole bunch of haphazard and dated synth pop production. Dent's voice should serve its purpose one day, but sadly Do Things is not the occasion in which it does.