Music
Can't Stop Won't Stop – 5/18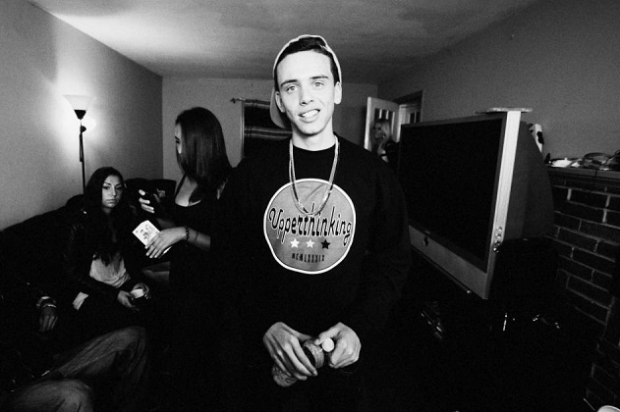 5) Pill – "Traded on Me" (hosted by DJ Black Bill Gates)
"I don't know who I can call my homies" is just part of the hook that Pill delivers on his new track "Traded on Me." Feeling betrayed, surrounded by fakers and lacking recognition, Pill expresses his frustration through three verses. I remember hearing Pill on a couple of Rick Ross tracks last year, but he's been absent from the Maybach Music Group movement since January. This feeling of betrayal may be attributed to how big Meek Mill and Wale blew up when they joined MMG, where he didn't. This is a song to be featured on his upcoming mixtape Over The Counter Drugs. Pill has the ability to spit, and if he keeps working, it will eventually pay off.
Pros: Raw emotion on display, beat, hook.
Cons: Some may equate the anger in his bars with bitterness.
4) Freddie Gibbs feat. Lil Reese – "OVA" (prod. Young Chop)
I'm all about Gangsta Gibbs out of the GI (Gary, IN), and he delivers a banger with Lil Reese on their new joint "OVA." Young Chop creates a beat that allows for Gibbs to display his talent. He only has one verse on this, and Lil Reese's bars are solid, but I wanted Gibbs all over this from beginning to end. The song takes shots at all the fakers out there, the Ratatouille-type characters if you will. This is one of the songs off the mixtape The New Chicago Vol. 1 that also dropped earlier this week. Chi Town stand up!
Pros: Gangsta Gibbs is a monster, period.
Cons: Again, I wanted another verse from Gibbs.
3) Krizz Kaliko feat.Tech N9ne – "Can't Be The Only One" (prod. Seven)
Another dope track from Krizz Kaliko, from his new album Kickin and Screamin that debuted this week. I know the delivery is fast, but the content he and Tech N9ne attack on "Can't Be The Only One" analyze real-life situations through a wider lens. I really enjoy the beat as well, and the combination of Krizz and Tech N9ne again yields positive results. These two artists seem to embrace this mantra, and create music not only for the ear but for the psyche as well. I love it.
Pros: Thought-provoking lyrics, beat.
Cons: The transition from the verses to the hook slows down before it picks up again. I might be overthinking this, but whatever.
2) Childish Gambino feat. Schoolboy Q – "Unnecessary" (prod. Childish Gambino)
Yes, Troy from the NBC show Community raps, and guess what? He's good. Under the alias of Childish Gambino, he teams up with TDE heavyweight Schoolboy Q to deliver a new song, "Unnecessary." I have to admit I was one of the many doubters who dismissed Gambino as just another actor-turned-rapper, but he has the ability to hold his shit down. This song was first released and debuted by Funk Flex, and will be featured on his upcoming mixtape. The beat Gambino conjured is no slouch either. Keep working!
Pros: Very solid production, like the duo of Gambino and Schoolboy Q.
Cons: One more verse wouldn't have hurt.
1) Ab-Soul feat. Kendrick Lamar, Schoolboy Q, Jay Rock – "Black Lip Bastard (Remix)" (prod. Willie B)
You just foolish if you thought I wasn't going to sneak in another track off Ab-Soul's Control System. I just figure I need to drill home how dope Black Hippy is. Like, they are really, really good. And when they all team up on a track to destroy shit like on "Black Lip Bastard (Remix)," I wholeheartedly support it. Whether it's K Dot expressing his desire for Rhianna, Q holding down the West or Jay Rock blacking out, Ab-Soul and crew have it all. The beat that Willie B creates is dark and fucking perfect for the carnage of Black Hippy.
Pros: This song is the equivalent of a perfect storm.
Cons: N/A.
—–
Mixtape of the Week:
Logic – Young Sinatra: Undeniable
I was searching a few days for a mixtape I wanted to review. About a minute into Young Sinatra: Undeniable, I knew I had a winner. Again we have an example of stumbling upon undiscovered music, and how it can manifest itself as something beautiful. Logic, a.k.a Young Sinatra, is a 22-year-old artist out of the Maryland area. Raised in a single-mother home under Section Eight, Logic takes you on a lyrical journey through the ups and downs of his life. The flow he exhibits is incredible, fused with the ability to tell stories through some impressive wordplay. He takes your ears on a musical journey that harkens back to the golden era of 90s hip hop. Using a variety of old-school beats used by greats like Biggie, Wu-Tang Clan, Nas and A Tribe Called Quest, Logic shows the prowess of a veteran whose style can be palpable to a wide array of audiences, as demonstrated on final track "World Wide."
Repping his team, the Ratt Pack (Real All The Time), by any means necessary, that crew is spearheaded by a young man that seems up to the task. Young Sinatra: Undeniable features 22 tracks, which allow Logic to display his versatility on different issues: his encounters with young ladies, his early teenage years, endless studio sessions, a fatherless upbringing. My top tracks on the mixtape are "Dead Presidents III," "No Biggie," "Life of a Don," "Young Sinatra III" and "All Sinatra Everything." "Relaxation" and "Do Ya Like" demonstrate the versatile rhyme style of  Logic, whether it's his infatuation with the female sex or "We Get High," which pays love to the Chi and the ganja smokers.
One of the big reasons I also dig this mixtape is because it predominantly features Logic on all but one track. It really allows for you to listen, to determine if you enjoy his style or not, and I think you will be pleasantly surprised. Unafraid of failure, he left high school to pursue his dreams of one day making a name for himself in the rap game. Logic's persistence and determination is fully tangible in Young Sinatra: Undeniable.