Culture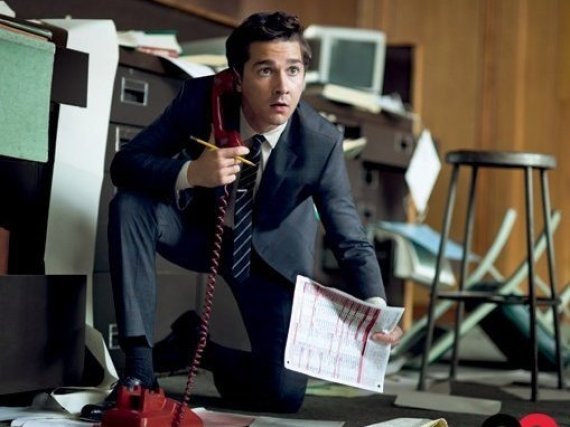 Amy Dittmeier
Whoever this man is, he's becoming my new husband. Someone actually built a fully functioning (well, to an extent) Iron Man cosplay costume, complete with glowing lights and moving parts. I can't fathom how long this took to build, but if he was a virgin before he sure ain't now.

Matt Consolazio
In the sports realm, the Washington Nationals highly touted prospect Bryce Harper was called up to the major leagues after less than a year spent in the minors. The 19-year-old kid is the second coming of Babe Ruth, and projected to become one of the best hitters of all time. Got off to a great start showing off his cannon from left field and gunning someone out at the plate on the fly. He is also hitting a stellar .385 in his first four games. Welcome to a new era, gents.
Patrick Gill
This is what happens after senior citizens learn to use the internet. And I love it. The giggling lady in red is my favorite.

Cory Clifford
I finally got around to listening to The Tough Shits debut album on Burger Records, and it's AMAZING!!!!!! I'm a huge powerpop junkie, so I might have quite a bit of bias towards them, but I don't care, everyone's gotsta get this album!
Josh Watkins
Shia LaBeouf is playing the most dangerous game – and you're his next victim! (Turn to page 23 to find out what happens, or press play)

Mike Alexander
Playing at Wembly Stadium tomorrow, Chelsea is seeking FA Cup glory against English Premiere League foes Liverpool. Blue is the Colour!
David Carter
Doug Stanhope – miserable-ist, cynic, comedian. This guy is hilarious. If you have a negative, wallowing sort of attitude, Stanhope is going to give you that warm feeling of knowing you're not alone, but in an existential, direful sort of way; like discovering you're rubbing shoulders with an old high school buddy as the Titanic is going down.
John Franklin Dandridge
From Thought Catalog – Where Have All The Single People Gone?
Patrick McGee
So this is the newest video by the sketch comedy duo BriTANicK on YouTube. If you haven't been following these guys, you should.