Culture
Monday Afternoon Roundtable: Street Fests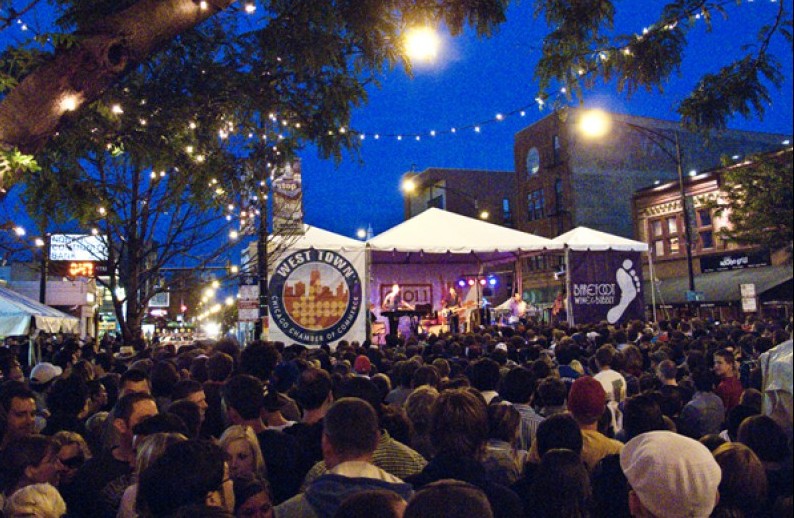 This week, the Heave staff answers:
Next week it'll be May, and with May comes Chicago street festival season. What's your favorite, and why?
Cory Clifford
My favorite has always been the Lincoln Square Ribfest, but last year's Roscoe Village Burger Fest was amazing! They had tasty burgers from across the city, and The Smithereens…and FOGHAT!
Patrick Gill
I have mixed feelings about street festivals. Though they facilitate day drinking and often have good music (two wonderful things), they also usually mean crowds and sunlight (two things I hate).  I usually steer clear of these hot, crowded, clustercusses; I have sauntered through the Renegade Craft Fair to sate my inner quirky girl urges to make all things into other things that may or may not have birds on them.  When I lived at Clark and Belmont, three summer festivals were unavoidable: The Belmont-Sheffield Music Festival (where I saw nu-metal Vanilla Ice), Pride (Stonewall was fought for everyone's right to publicly wear bedazzled panties), and Market Days (a sunburned meat market that once had carnival rides, so every year I just hope they have those again).  I just go with the flow, for they are a lot of silly fun. Even though I moved, I might make it back just for the hell of it.
Michael Alexander
June will be the month of ribs! From June 8-10, Chicago will host it's 14th annual RibFest Chicago. Just north of Roscoe Village, at 4000 N. Lincoln, Ribfest will have live music and ribs. If you need any more incentive to check this out, then you need to figure it out!
Ben Kessell
The one that doesn't cost an assload of money and isn't populated exclusively by unsupervised children.
Dez Mitchell
Do-Division! Things get wild there.
Marissa Morales
Portage Park has a BBQ fest in June. Need I say more?
Dominick Mayer
Anything in Wrigleyville. Every year, I see the number of rival high-profile cover bands and want to make a documentary about what I imagine is the aggressively competitive summer festival house band circuit.