Reviews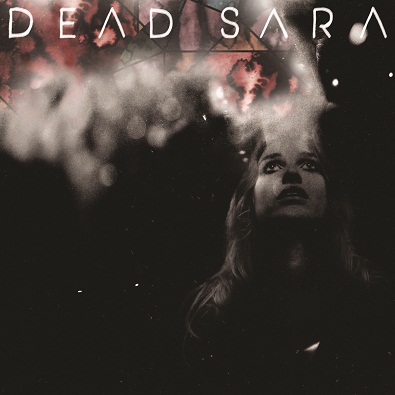 Dead Sara Dead Sara
Release Date: Apr 10, 12
1
2
3
4
5
6
7
8
9
10
Emily Armstrong and Siouxie Medley are two chicks that are not to be messed with. These Los Angeles ladies are the driving-force behind Dead Sara, a rock band that spits in the face of conformity and embraces the freedom of self-expression.  The band's self-titled album, Dead Sara, is the product of these very ideals. Armstrong and Medley, who met in their early teens, began jamming together as a duo and later added bassist, Chris Null, and drummer, Sean Friday, to their outfit. The two men serve as the male counterpart to the ladies and provide the punch to the already deadly kick that Dead Sara's frontwomen provide.
Currently in the #1 slot for best rock act in Los Angeles on Reverbnation.com, this band has a lot to offer stylistically. With a little rock, a little roll, and a whole lot of soul, this band is sure to captivate the attention of any listener. The album was produced by Noah Shain, a man who worked extensively with Atreyu and Skrillex, both notable artists. Dead Sara could easily become his third success.
Just from the first listen, I pegged Dead Sara as a lady-fueled version of the Foo Fighters, but they're more than that. The band has seen several stylistic changes while coming up with the material for their first album. Between finding a happy medium of appeasing the label's request of making their sound a bit more "pop-friendly" and maintaining their tough-girl image, the album that was produced is beautifully put together. The girls were able to pull off some poppy elements while retaining a raw, unsettling sound. Medley remarked in one interview about this very bluntly, "It's like, 'Hey, you want pop? This is our pop, so fuck off.'"
A product of the frustration shared by Medley and Armstrong birthed the track, "We Are What You Say," which was penned by Armstrong's lyrical hand. Oddly enough the poppiest track off the entire record. Shaking a fist at the man in musical form, the lines, "We are what you say. We are not what you think" bear a lot of weight behind them: you can call us whatever you what, but that's not what we really are in our minds. Songs like this makes it perfectly clear to the listener that Dead Sara is not a force to be reckoned with.
Classic blues guitar riffs played by Medley open up the tune, "Timed Blues" while Armstrong's soulful, yet sinister voice chop up the track adding fuel to the musical fire. One of their harder tracks, "Monumental Holiday" albeit a few cheesy lyrical lines, packs an iron punch. I literally blasted this track at full blast and fought the urge to throw up the horns and headbang my brains out of my skull. Between the Armstrong's Dave Grohl-esque voice (think "Monkeywrench") and the the band's ability to stir up an emotional whirlwind of rage, this tune is an epic win.
Dead Sara is currently on the road supporting rock band, Chevelle, on their first ever national tour. On select dates, they will also be opening for The Used. It would do anyone well to catch this act live, this album just doesn't do their live performance any justice from what I've seen. Dead Sara will definitely be blaring out the speakers of every teenage girl this summer fueling yet another generation of angsty generation. This prediction is supported by the fact that the band will be the next featured act at this year's Van's Warped Tour. Keep a sharp eye for these cats, big things are definitely happening for this group!