Music
Live Review: Sharon Van Etten @ Lincoln Hall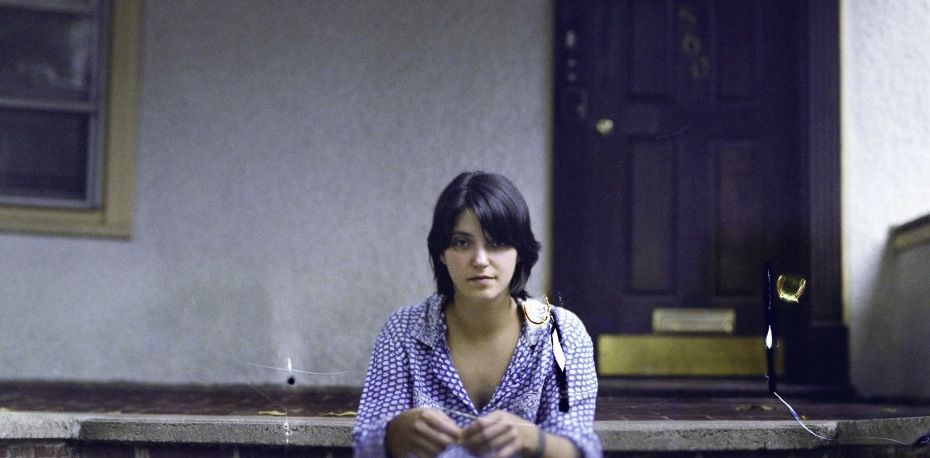 The well-loved band, Shearwater, based out of Austin included members of Okkervil River, opened for Brooklyn based singer-songwriter Sharon Van Etten last night at Lincoln Hall.
Van Etten approaches the stage, she is in a black lace camisole and black jeans. Her hair glistened in the smoky low-lit hall. A silver band shined on her ring finger as she strummed her acoustic guitar.
She makes a remark about her "funny stance," which is more of a lunge or a warrior yoga pose, after the first song, saying that she didn't make a running start, but could have right in to the crowd. Sharon and Heather, back up vocalist and keyboardist, were very light-hearted through out the set.
"What did you say?" Van Etten stops to ask Heather, "Did you say 'Can you see my tongue ring'?"
"Have you seen my tambourine?" Heather responds.
Van Etten points to the tambourine sitting in front of Heather and they both giggle.
"It's right here, shit!" Heather grabs the tambourine and leads into the next song, "Serpents," a devastating and heavy song from her latest record, Tramp (Jagjaguwar, 2012), which featured talents such as Julianna Barwick, on the recording of the album.
The bassist, a mild mannered young blonde man, stood awkwardly until he whipped the bass behind his shoulder to play to the harmonium, an incredible instrument in sound and vision. The harmonium is manipulated much like an accordion; placed on its side it began moving like a respirator, slow and elegantly.
"Are you guys ready for another depressing song," Van Etten asks the crowd, who all cheer emphatically. "Or would you rather hear banter?" Again the crowd cheers.
Sharon makes an astute observation about the couples holding hands in the audience. "I love how these sweet couples just sit here, holding hands to a song like 'Serpents'. Oh Chicago, you are so cute. I love how cute this city is."
The remainder of her set is a series of sad songs, strummed so lightly, with quirky intermissions that lighten the mood.
Sharon Van Etten entertained the audience- wooed them and made them laugh, cry and applaud endlessly.