Music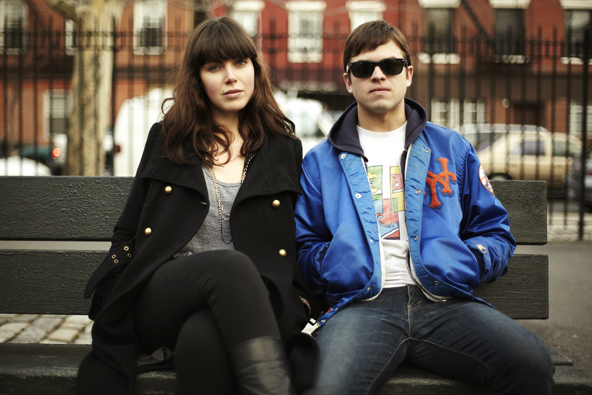 Dominick Mayer
In only eleven days, Sleigh Bells' sophomore record Reign of Terror will arrive to assault ears in all the right ways once more. I was a huge, huge fan of their debut Treats two years ago, and judging by the first two tracks released from Terror, they've expanded on the deafening schoolyard pop of their debut and taken their wholly unique sound into some new, emotionally rich directions. "Comeback Kid," the album's first single, is a perfect example of their expanded sound. There's all the sun-baked optimism of "Rill Rill," but with a crunching edge that keeps it far away from the blatantly sentimental. And mother of Christ, that double bass. (It also doesn't hurt that the video has provided me with a convenient visual aid for explaining to others why I have a huge crush on Alexis Krauss).

Shelby Shaw
I had written here once about Ben E. King's "Stand By Me" – and now another classic tune of a by-gone era has crept its gloriously-vinyl way into my 21st-century Chicago apartment. Little Peggy March may not be a name you recognize unless you're thinking of some chorus girl from Bye Bye Birdie that your middle school put on once. Wrong. Born as Margaret Annemarie Battavio, this Pennsylvanian "pop star" is best known for her little gem I just got on 45, "I Will Follow Him." Little Peggy recorded the song, which went on to sell millions, in 1963 – when the gal was only 14. That made her the youngest female artist with a top number one hit, a record that still stands, according to the Billboard Hot 100. But she is largely remembered as a one-hit wonder for "I Will Follow Him" (which isn't even too accessible or covered or heard of nowadays). March ended up with much longer and bigger success in Europe, moving to Germany in 1969 and essentially adopting die Kultur. In 2010 she released her first original album in English in over 30 years. That's all very interesting, but my main concern to you, reader, is that you listen to her hit. It put her on the map for a reason.
Amy Dittmeier
I'm a big fan of the Nerdist video game podcast The Indoor Kids, especially it's co-host comedian Kumail Nanjiani. Kotaku posted a video yesterday of Nanjiani's stand-up, where he talks about how depressing the PS3 game Heavy Rain is which, if you've played or even read a synopsis of the video game, is pretty valid. But instead of making us all feel down Kumail makes us laugh at how ridiculous Heavy Rain's storyline can get.