Culture
Monday Morning Roundtable: Reunions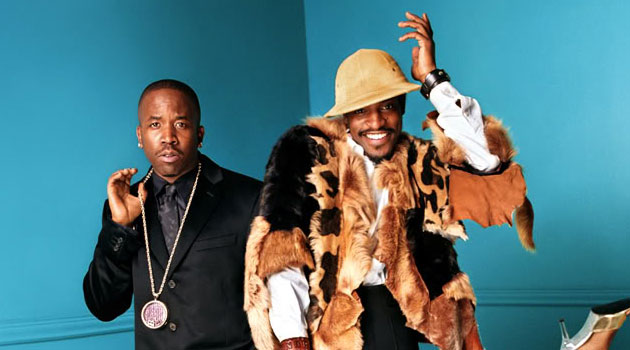 This week, the Heave staff considers:
A good deal of the much-clamored-for band reunions are happening this year (Refused, At The Drive-In, The Promise Ring, etc). What's another band reunion you still want to see?
Patrick Gill
One dream reunion is actually coming true, in spite of some hefty criticism. New Order, or at least Bernard Sumner, Stephen Morris, and Gillian Gilbert are reuniting. Yes, Gillian is coming back! I might be the only person excited for that, but let the record show that I am excited. Former bassist Peter Hook is fuming over this, which is his right as one of the band's major songwriters and founders, but the primary beneficiary for these upcoming shows is a sick friend. Come on Hook, cut them some slack. You're about to go play two Joy Division albums in their entirety on your mini tour.
Amy Dittmeier
I've said it before and I'll say it again: the Blood Brothers. I was under 21 when they did their last tour, and it makes me sad every time I think about it. I should've bought a fake ID. Another reunion that would be a sight to see but will never happen is Whiskeytown. I think Ryan Adams is too angry to get back together with his old band. Seeing him perform "16 Days" on his latest tour is probably the closest I'll get to a reunion, so I'll take what I can get.
Marissa Morales
Whoever I have to sleep with to get Outkast back together, I will. Also, sixteen year old me is requesting Something Corporate. Because…who doesn't like singalongs about drunk girls? Amirite?
Dominick Mayer
Since Marissa already took Outkast, I'll also pose something that will never happen because approximately nobody is clamoring for it. Like, at all. Anywhere. Nevertheless, I'd love to see Boxcar Racer put out another record. Seriously. For all the Blink 182 side projects, and even Blink themselves at this point, I still find myself going back to that Tom DeLonge one-off more than any other. It was relatively understated by the standards of a man who went on to form Angels & Airwaves, and it still holds up.