Reviews
Bradford Cox finds a new angle on 'Parallax'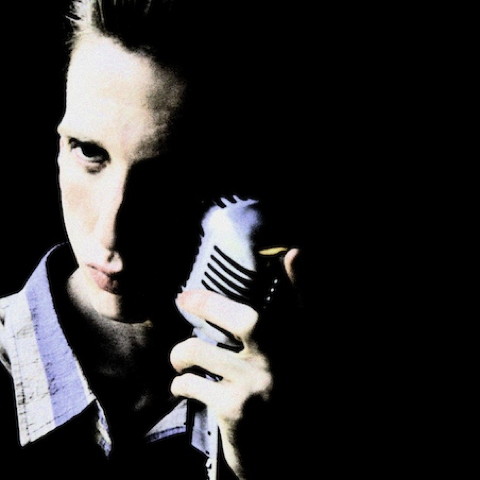 Parallax Atlas Sound
Release Date: Nov 08, 11
1
2
3
4
5
6
7
8
9
10
The intro to Atlas Sound's 2008 album, Let the Blind Lead Those Who Can See But Cannot Feel, is a recording of young kid telling a story about a ghost named Charlie. The ghost story is innocent as can be, and told in the earnest voice of a toddler it isn't so much a scary story as a happy one. That album from Bradford Cox, the leader of Deerhunter, feels like a ghost. It's ephemeral and fleeting, the songs seem to slip into one another without hindrance and float along the record, never taking shape or sticking to form.
Deerhunter has a post-punk edge to it, but Cox's Atlas Sound side project has always been more of an absent-minded, spaced-out little brother. The effect-laden records seem more an experiment in texture and ambiance than tight and coiled songs. Cox uses his voice less as a means for lyrics and more as another sound he can manipulate and re-form. On Parallax, the latest record under the Atlas Sound name, Cox uses effects and effervescent sounds with more directed purpose, the sounds seem more like an integral part of a plot than simply a setting.
Aside from his more melodious use of synthesized sounds, Cox uses the guitar much more on Parallax . The riff on "Amplifiers" has a percussive "Big Hands" quality to it. The guitar grounds much of the periphery sounds that Cox layers, and the one word chorus on "Amplifers," where Cox sings "Staaaay," feels like it really is pulling you closer to the speaker. These emotional turns are something absent from much of his Atlas Sound material.
There is a nearly tropical vibe on the song "Modern Aquatic Love," which is probably where the title of the song comes from. It might be the "pop" of woodblock percussion, or the slow plucking of the guitar that hits on an island scale. But either way, it could be the soundtrack to a tropical resort that serves Valium instead of margaritas. Which would make for an amazing and pretty relaxing resort. Plus there wouldn't be many complaints for the staff to deal with. GET ON THAT SANDALS!
Parallax definitely has more in common with Deerhunter than some of the other albums Atlas Sound has put together. But even so, Cox still delves into some territory he doesn't approach with Deer Hunter, and Parallax makes for a good chance to visit the wider landscape an artist travels in.