Reviews
Deerhunter Takes Us Back To The Future For One Of The Year's Best Albums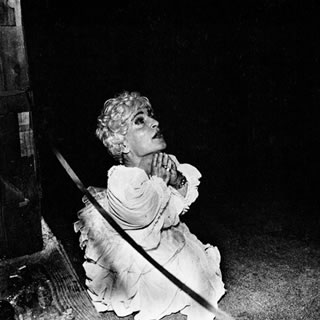 Halcyon Digest Deerhunter
Release Date: Sep 28, 10
1
2
3
4
5
6
7
8
9
10
The increased notoriety of Athens, Georgia quartet Deerhunter can be explained nearly as much by the unfiltered Internet presence and sometimes-bizarre behavior of its lead singer Bradford Cox as by the quality of the band's music. The reason Cox and the band, however, have remained relevant is due to the astonishing consistency of releases by Deerhunter and Cox's bedroom-project-turned-band Atlas Sound, beginning with 2005's breakthrough LP Cryptograms and continuing through last year's Atlas release Logos and the band's well-received EP Rainwater Cassette Exchange. The excellent new Halcyon Digest is no exception to the standard set by the Cox and the band, and explores several of the stylistic turns Deerhunter has taken on previous releases to date while incorporating new sounds, a more visible role for guitarist/vocalist Lockett Pundt, and a handful of standout vocal performances by Cox that outstrip anything he has done to date.
Though most of the songs on Halcyon Digest are somewhat short, the recording approach and instrumentation give the record a spacious, almost airy feel that is seldom present amidst the claustrophobic feedback of 2008's Microcastle. Acoustic guitar, keyboards, and sparse electronic effects are utilized to great effect on tracks such as the slow-burning, album-opening dirge "Earthquake!" and the beautifully sung R&B excursion "Helicopter." As "Helicopter" and the moving Jay Reatard tribute "He Would Have Laughed" demonstrate, Cox has stepped out from behind the fuzz of Deerhunter's back catalog with an increasingly assured vocal presence that adds new depth to the band's sound. Cox's tendency to mask his voice with effects and swirling production is undercut by the comparatively spare arrangement and production of Halcyon Digest. This surely owes partly to a well-deserved year in the solo spotlight for Cox and Atlas Sound, and is a welcome reminder that Deerhunter's conceptual mastermind has formidable performance chops to go along with his artistic sensibility.
A significant touchstone of the album that was explored to some extent on Cryptograms and last year's well-received EP Rainwater Cassette Exchange is a shot of jangly pop that recalls Athens' legendary Elephant 6 collective and the girl groups of the 1960s. Early on, "Don't Cry" and "Revival" are relatively straightforward guitar tunes anchored by a solid backbeat by drummer Moses Archuleta. Archuleta also shines on sunny highlight "Desire Lines," laying a beat that wouldn't be out of place on a Phil Spector-produced record under an ethereal backing choir and the familiar reverb-heavy rhythm guitar of Lockett Pundt (who also sings lead on the track). The song fades into a meandering, repetitive guitar workout that hypnotizes while providing fresh contrast to the succinct pop of the foregoing few minutes.
Deerhunter are still a relatively young band, but clearly already have a mind toward crafting their legacy – and by their own terms. "I want to get old," Cox croons on the Everly Brothers goof "Basement Scene," cryptically embracing the throwback elements of the band and the album while simultaneously pining for the future. With Halcyon Digest, Deerhunter have looked to the band's past and the annals of modern pop to create a fractured memoir of how things looked through their eyes, and add flashes of the unexpected, as if to meditate on how things could have been – indeed, could be.