Culture
In Case You Missed It: The best Wednesday of 2011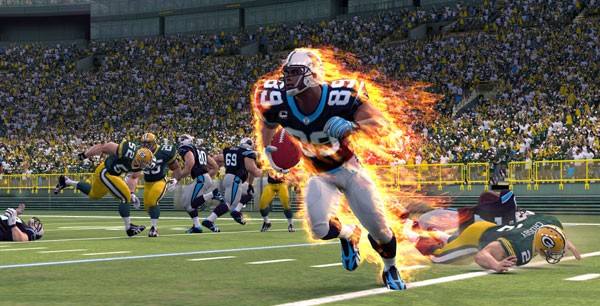 Today, October 19, marks a glorious day for silly internet things which I, in turn, can bring to you just in case you happened to lose out on witnessing them. Specifically, there are two unrelated trailers which have made the banality of my day job in a mailroom more palatable by sheer virtue of their existence.
Without more preamble, allow me to elaborate. First, the trailer for Piranha 3DD (Best title of 2011? Yes, I think so) dropped courtesy of the kind folks at Spike TV's Scream Awards. Questions from the first film: Will there be more Christopher Lloyd, how did Ving Rhames survive the first movie only to steal a tactical trick out of the Planet Terror playbook and, most importantly, why does a movie starring Gary Busey not have him in the trailer? Behold:
Then, in a triumphant return, Electronic Gaming Monthly gave the world the trailer for the return of NFL Blitz. You may remember this as the football game that allowed you to dropkick post-tackle, catch flame after a series of consecutive passes and use only one play (Da Bomb!) on every down, to glorious returns. After EA bought the exclusive rights to all NFL properties, Blitz went on indefinite hiatus, revived only for the terrible Blitz: The League, a franchise non-starter. Now, EA is reviving the franchise, including but not limited to playing against a legion of robots, or Bigfoots:
You're welcome. Happy Wednesday, folks.