Culture
Listless: Summer movie season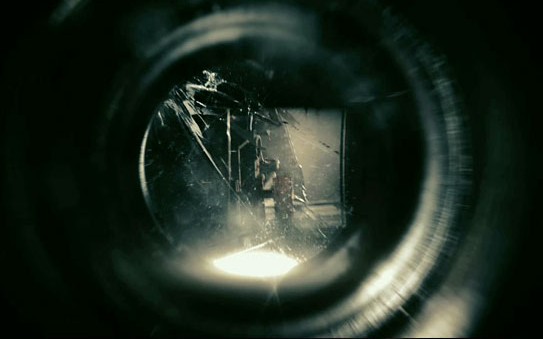 First things first: It is un-fucking-acceptable that Piranha 3DD has been delayed until around Thanksgiving. This is an important thing that studios are withholding from me. I have so many unanswered questions.
That having been said, the release of this week's Fast Five heralds the beginning of the summer blockbuster season at the movies. Especially now, in a time when ticket prices are at an all-time high across the nation, it's of the utmost importance that you're all able to turn to the internet to be told how many times you need to see Transformers: Dark Of The Moon because America and God both demand it. The beauty of the Web is that, in a very short space of time, one can find all the information they seek and in concise prose. So, I give you, HEAVEmedia's first annual One-Sentence Summer Rundown.
Thor (May 5)
It's kind of like when you meet a girl, having heard all kinds of nice things about her, which made you really want to like her, and then finding that you just can't muster it.
The Beaver (May 5)
Word is it's so good that it almost undoes Mel Gibson's newfound mission to become the id of pop culture.
Bridesmaids (May 13)
This might be the funniest film that comes out this year, so if it tanks, blame the "Hangover…but with girls!" ad campaign.
Priest (May 13)
You can pull a film from theaters, you can get trailers and posters out only to pull it again, you can convert it to 3D, you can push the release date back, but you can't stop it from being a dud.
Pirates Of The Carribean: On Stranger Tides (May 20)
Between the presence of Al Swearingen as Blackbeard and the fact that Disney finally realized these movies should be all about Jack Sparrow, this will probably be just as fun as the first two installments.
The Hangover Part II (May 26)
The first was entertaining but not enough so to justify a sequel that reeks of the potent combination of over-exertion and flop sweat.
Kung Fu Panda 2 (May 26)
Given the quality of the first installment, one can only hope Dreamworks' latest cash cow is more Shrek 2 and less Forever After.
The Tree of Life (May 27)
I'm still not sure exactly what the hell this movie is about, but it involves a velocinraptor, so I can only hope this is just Jurassic Park IV, the arthouse installment.
X-Men: First Class (June 3)
The appeal of this cast, the premise and the adherence to the proper time period setting almost offsets this fact that it took less than a year to make and release this movie through Fox, where good movies go to die.
Super 8 (June 10)
If the trailer is any indication, this might be the best movie of 2011 (no pressure or anything.)
Green Lantern (June 17)
This still has the potential to be good, insofar as it looks like the most comic book-esque comic book movie ever, but Jesus, that suit…
Mr. Popper's Penguins (June 17)
Family movies are making bank this year, so the perfect storm of Jim Carrey and adorable CG penguins should put in work.
Cars 2 (June 24)
I want to believe that Pixar can do no wrong, that this will be the latest in their unprecedented run of great movies and that all the lame-looking ads for it will be wrong, but I'm really starting to think Pixar might put out its first dud.
Transformers: Dark of the Moon (July 1)
Between the holiday weekend, the spectacle of this series and Michael Bay's promise that there'll be 100% fewer robots uttering racial slurs this time, this should be a fun time.
Larry Crowne (July 1)
Tom Hanks steps behind the camera to do what, on paper, sounds like an onscreen version of Community, and make lots of money by counterprogramming against Transformers.
Zookeeper ( July 8 )
Kevin James talks to animals that sound like Sylvester Stallone and Nick Nolte; studio insists childrens' newfound lack of interest in the zoo is unrelated.
Harry Potter  and the Deathly Hallows, Part 2 (July 15)
Shit, man, if you thought Toy Story 3 made you sob like a child as you realized your youth is gone forever…
Captain America: The First Avenger (July 22)
The scary undersized CGI Chris Evans notwithstanding, this has the potential to be a character debut on par with Iron Man.
Friends With Benefits (July 22)
This movie might've come out once already this year, but Ashton Kutcher on his best day is no Justin Timberlake.
Cowboys & Aliens (July 29)
It takes balls to give your potential franchise-starter a title that stupid, so it's going to make Favreau and co. really happy when this likely turns out to be great.
The Smurfs (July 29)
Somewhere on the internet, the subculture based around Smurf pornography has probably already capitalized on Katy Perry lending her vocal talents to this thing. (Writer's note: This is not an invitation for you to start posting it.)
Rise of the Planet of the Apes (August 5)
Anyone know where the demand for a 7th (!) installment of the Apes series could've possibly come from?
30 Minutes or Less (August 12)
If you threw Speed, Dog Day Afternoon and Groundhog Day in a blender, you still wouldn't quite get far enough to describe Jesse Eisenberg trying to pull his life together with a bomb strapped to his chest over one afternoon.
Fright Night (August 19)
As unnecessary remakes go, this has potential, just for David Tennant, the best Doctor, doing his best Criss Angel impression as Peter Vincent.
Spy Kids 4 (August 19)
The only time grown men can flock to a movie made for kids without ending up on some kind of list.
Final Destination 5 (August 26)
Sadder than the fact that this exists is that the original title, The 5nal Destination, was scrapped; I would be all about the film that that title phonetically implies.