Reviews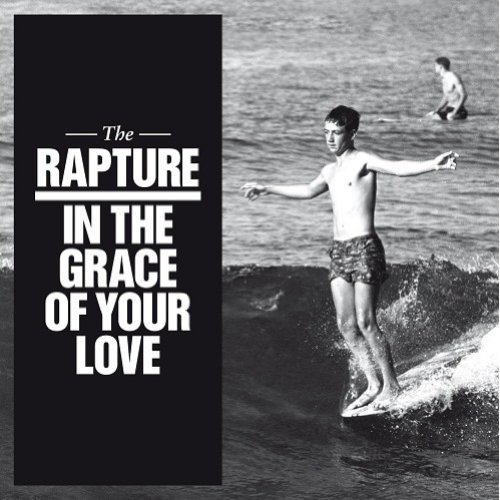 In the Grace of Your Love The Rapture
Release Date: Sep 06, 11
1
2
3
4
5
6
7
8
9
10
After half of a decade past, the loss—then return—of front man, Luke Jenner, The Rapture have returned with In the Grace of Your Love. And they've been missed. Best known for their hit, "House of Jealous Lovers," The Rapture were partially responsible for the causing the post-punk momentum of the early 00s. With this follow up to 2006's Pieces of the People We Love, the trio is poised to make another impact.
Considering the drama that has beset The Rapture in the last 10+ years, it's difficult to set expectations for this third album. Not that many other bands don't have key members leave and come back. But unless you're an avid fan, it was hard to tell that they were gone for five years. Five years go by fast in this age of endless streams of music. And the opening track "Sail Away" sort of puts them back in line with where they left off. Perhaps there is a bit more control, more patience. But still with that bombastic sound and Jenner's unmistakable voice. The instrumental timing firmly sets In the Grace of Your Love off on the right pace.
The dance is still there, the championing of heartbreak, and that magic where The Rapture rock whilst holding that electro vibe remain consistent. "Blue Bird" pounds lightly without getting too chunky. The textures of "Come Back to Me" beckon a familiar feeling of early Rapture tracks. The trick here may be that they're not trying too hard, just doing what they do. The funky refrain on this song pops out and never gets tiring. Jenner hasn't lost a bit of that soulful sound of his. The song pauses, then a drum beats into another direction.
Perhaps one of this album's flaws is that as it plays, it builds an expectation. There's a constant give and take. Very even keel. It shows maturity and cadence of inspiration. The flaw being setting that expectation and keeping the payoff so light. But it's a slight imperfection. For example, the title track has a sick groove, but sort of lulls listeners in. But it's still one of the finest tracks on the album for its changes and melody. The second half of the song floats and never explodes. More so, it blows across as it ends. It would be easy to imagine a remix or two. This being only the halfway point in the album is an amazing revelation.
It just gets better with the 'you better dance' song "Never Die Again." In the Grace… almost has more of an early 80s feel than its predecessors, at least where the dance tracks are concerned. It's only a hint of the era, well guarded by The Rapture's contemporary sensibilities. But it adds life to a band resurrected. "Roller Coaster" has a refreshing trippy vibe to it and doesn't feel like a filler song, though it comes in that track listing spot. If there is a forgettable song on this album, it would have to be "Children," but it's not forgettable. It just doesn't seem to fit in with the group. The problem with "Can You Find a Way?" is that it sounds too much like what The Rapture have done before. Or worse, it sounds like what others who followed in The Rapture's tracks have done before. It's a good song, but it could've been pushed further. "It Takes Time to be a Man" finds the album closing on a sentimental note. Nice touch.