Reviews
God dammit, Holy Ghost! has risen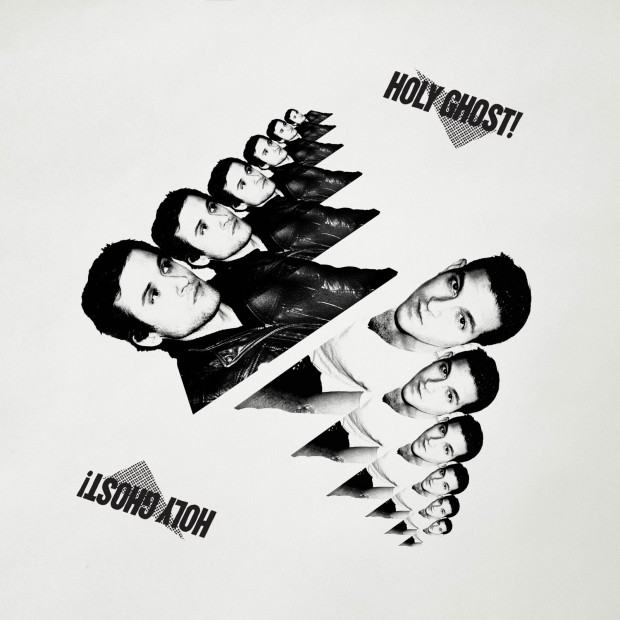 Holy Ghost! Holy Ghost!
Release Date: Apr 12, 11
1
2
3
4
5
6
7
8
9
10
Maybe somewhere in the dark alleys and forgotten corners of the world's cities, androgyny and polyester still reign. And the music that inspired millions to dress like assholes for over a decade is still played with conviction. But, to me, it always seemed evident that after the fried masses of the 70's and 80's shook their heads clear of their coke hangovers, they looked back at the disco-era with humiliation and an urgency to forget. When the epiphany struck, in apocalyptic-like fashion, people burned records and proclaimed that disco was dead.
It appeared as if the world had learned its lesson: Never again.
Unfortunately for those that cringe at the thought that they or their parents once owned a white suit and feathered their hair, Holy Ghost! is here to conjure up those mixed emotions once again. Proudly, only 31 short years after the Disco Demolition and in the face of Steve Dahl, New Yorkers Alex Frankel and Nick Millhiser are attempting to resurrect disco with their self-titled, debut album on DFA.
Simple disco beats, melodic and pulsing synthesizer, and fast-paced, repeated lyrics are the building materials this album is constructed with. Each track is a driving, pumping, disco-anthem that's meant to get asses onto the dance floor. Although, at the same time, each track is a driving, pumping, disco-anthem that's meant to get asses onto the dance floor, so…
Amidst the necessary ingredients, they sprinkle on their own flavor by infusing their tracks with spacey echo and an electro-pop that's about as infectious as gonorrhea. Combine those mouth-watering attributes with lyrics like "Hey what's the matter/Nothing's the matter/That's why I can't leave my house" (Agoraphobia or the ramblings of a drugged out Larry Levan from beyond the grave?), and you have what is Holy Ghost!.
To be fair, Holy Ghost!'s talent is clearly present. With their ability to pound catchy beats deep into the soft tissue of your brain, they'll be stuck with you for days after listening. But, in the end, when a talent of any kind is put into a glitter-ball lit arena, it will probably go widely unnoticed. Because, like we've heard before, "Dance, pop, and disco comprise the holy trinity of shit music (Isaiah 42:10)."
Then again, if that's what you dig, then butter up a disco biscuit before you hit the club, crank up the Holy Ghost! and let the soundtrack of Generation-X wash over you.
But, remember, we've all seen how this story ends.